Image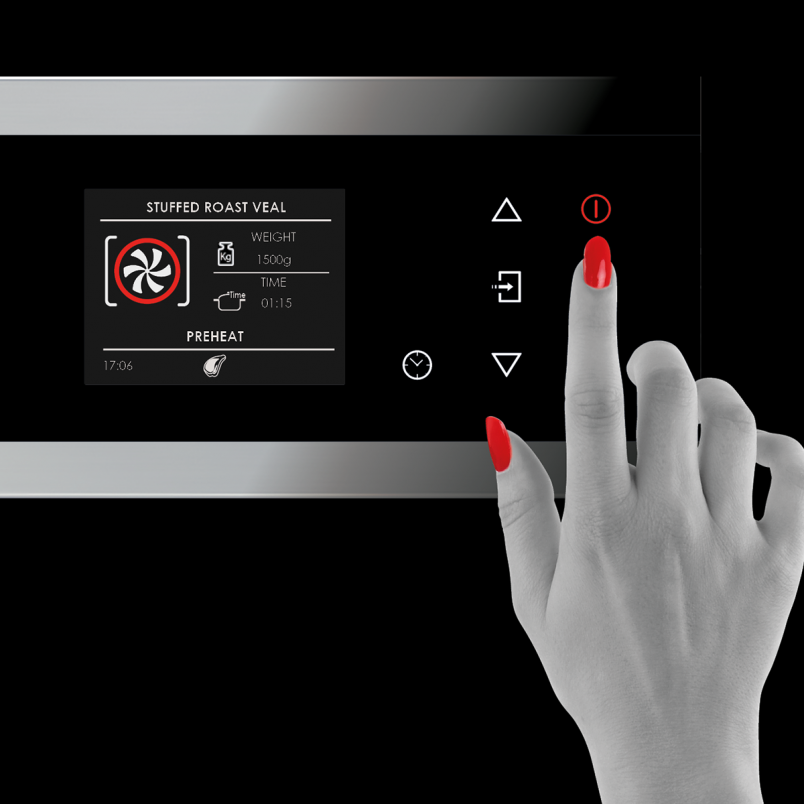 Distinctive, intuitive, multitasking
CREACTIVE CONTROL SYSTEM
The ovens of the Distinto line are equipped with our Creactive control system.
With their assisted cooking functions they combine modern technology with simplicity.
Just select the recipe you want on the display and the oven will automatically initiate the best program.
Perfect for preparing a worry-free wonderful meal.
Distinctive, intuitive, multitasking, simple to use.
Modularity is the essence of this product line. Like a chef, who moves with ease and grace in the kitchen, intuitive displays allow simple recall of recipes and specialties.
The functionality of these products equally matches our modern lifestyle, effortlessly allowing us to make the most of our culinary creations.