The Ciao Sofia Experience Told By Designer Marina Umali
Design and travel go hand in hand and what better way to get to know a brand than to go to where it all started and where it all gets made.
VENICE - FIRST STOP
The beauty of this city never seems to stop amazing visitors, including yours truly. I am always trying to visit new places but this is one of the very few places in the world that I am happy to come back to again and again. It is so unlike any other place and just filled with wonder and beauty around every turn. Thank you Fulgor Milano for taking me on this journey back to one of the most breathtaking cities.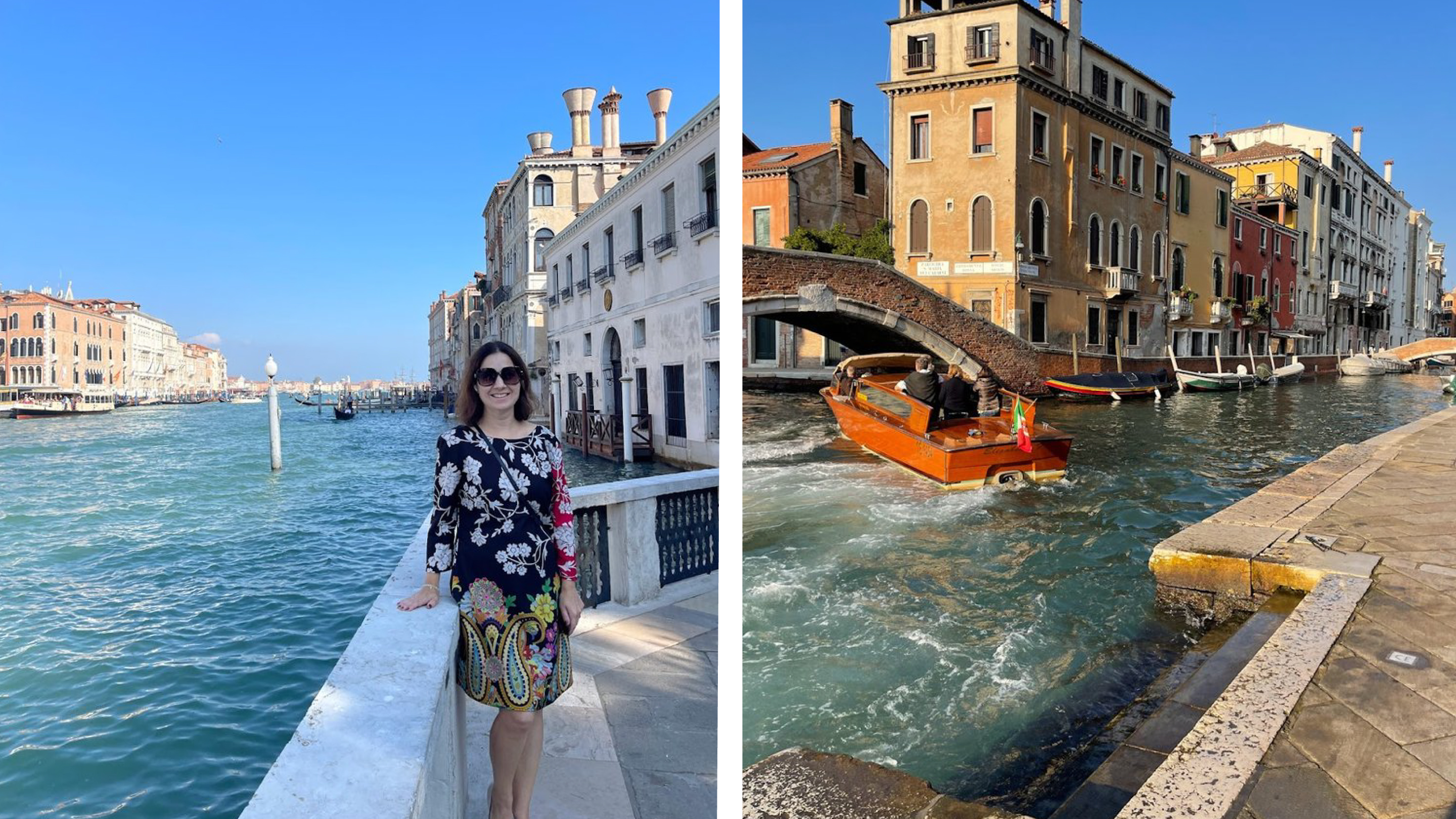 ITALIAN CUISINE
Our trip started at Castel Brando located in a beautiful setting with amazing mountain views and so full of history. Ten of us, Interior Designers from North America met that day and had a lovely time getting to know each other over dinner which lasted many hours. What I did enjoy is the more relaxed pace and enjoyment of each other's company. No rushing to the next thing and just savoring the moment and the countless courses of food which always just taste better and fresher on this side of the world. It's hard to choose what was my favorite lunch spot during my week in Italy but the old mill that was converted into a restaurant called Ca' Muliner felt like it was out of a romantic movie set.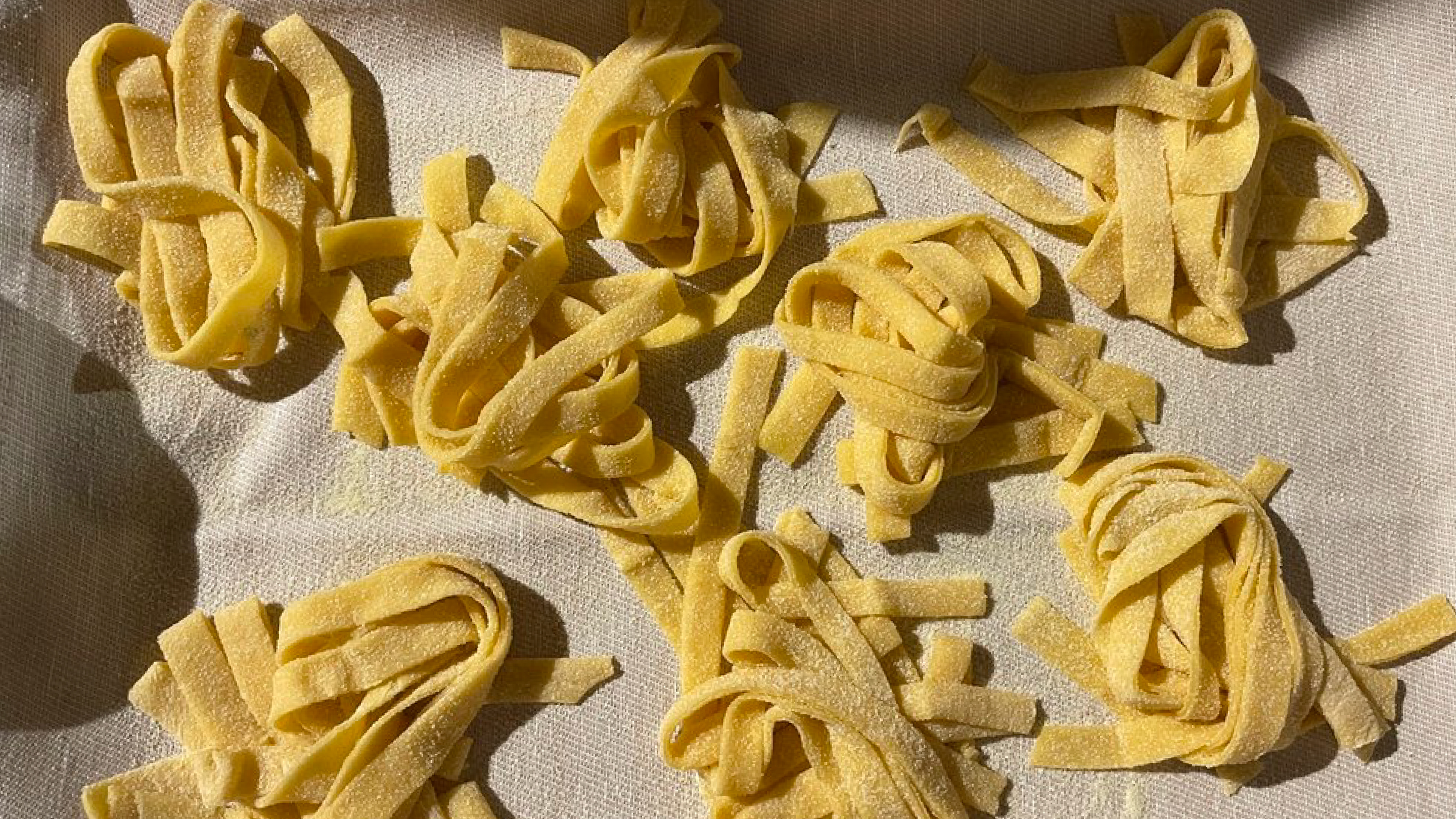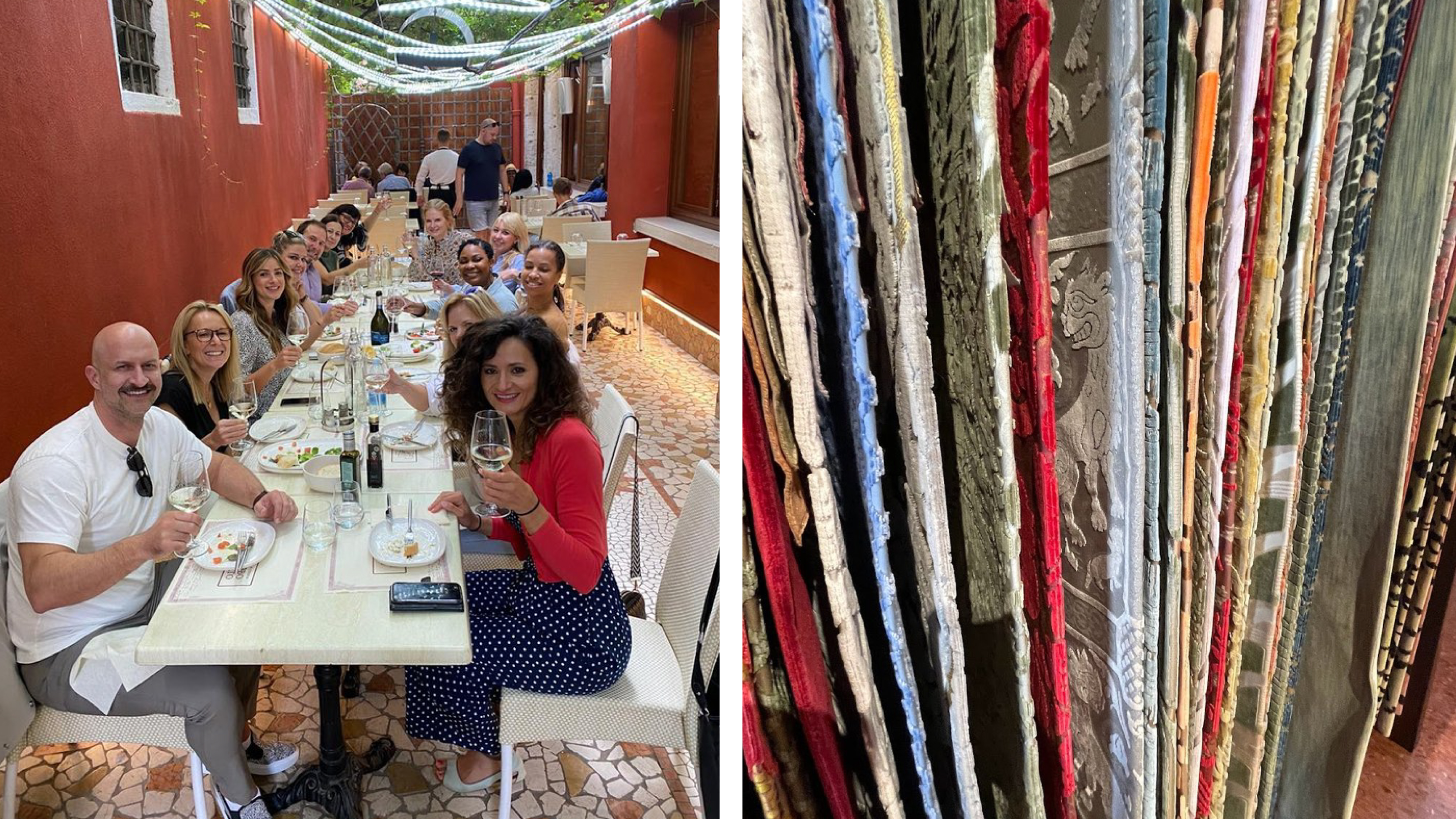 FACTORY TOURS
We were lucky to do three factory tours which included Fulgor Milano, Falmec and Fhiaba. At each showroom we visited throughout our stay the hospitality was well noticed. We were welcomed as if we were visiting someone's home, everyone was always so kind and gracious and very down to earth. It was wonderful to see workers in factories working with smiles on their faces in spacious and clean environments. The factories are so organized in their practice but at the same time very welcoming and I think the products carry with them the great energy that was put into them by the workers. It was a pleasure to see how the products were made piece by piece, step by step with so many involved in the process doing what they know best with utmost care.
FULGOR MILANO
With Italian roots and love for cooking, Fulgor Milano has incredible products for the kitchen. We looked closely at the Sofia Pro ranges which come in many sizes with customizable door colors that will fit into any kitchen decor and give it your own personality. I also fell in love with a different line called Urbantech which is not available in the North American market just yet and I can't wait to see it in the US. It looks super cool and sexy. It was a privilege to be able to see a little bit into the future products that have yet to make their way across the ocean.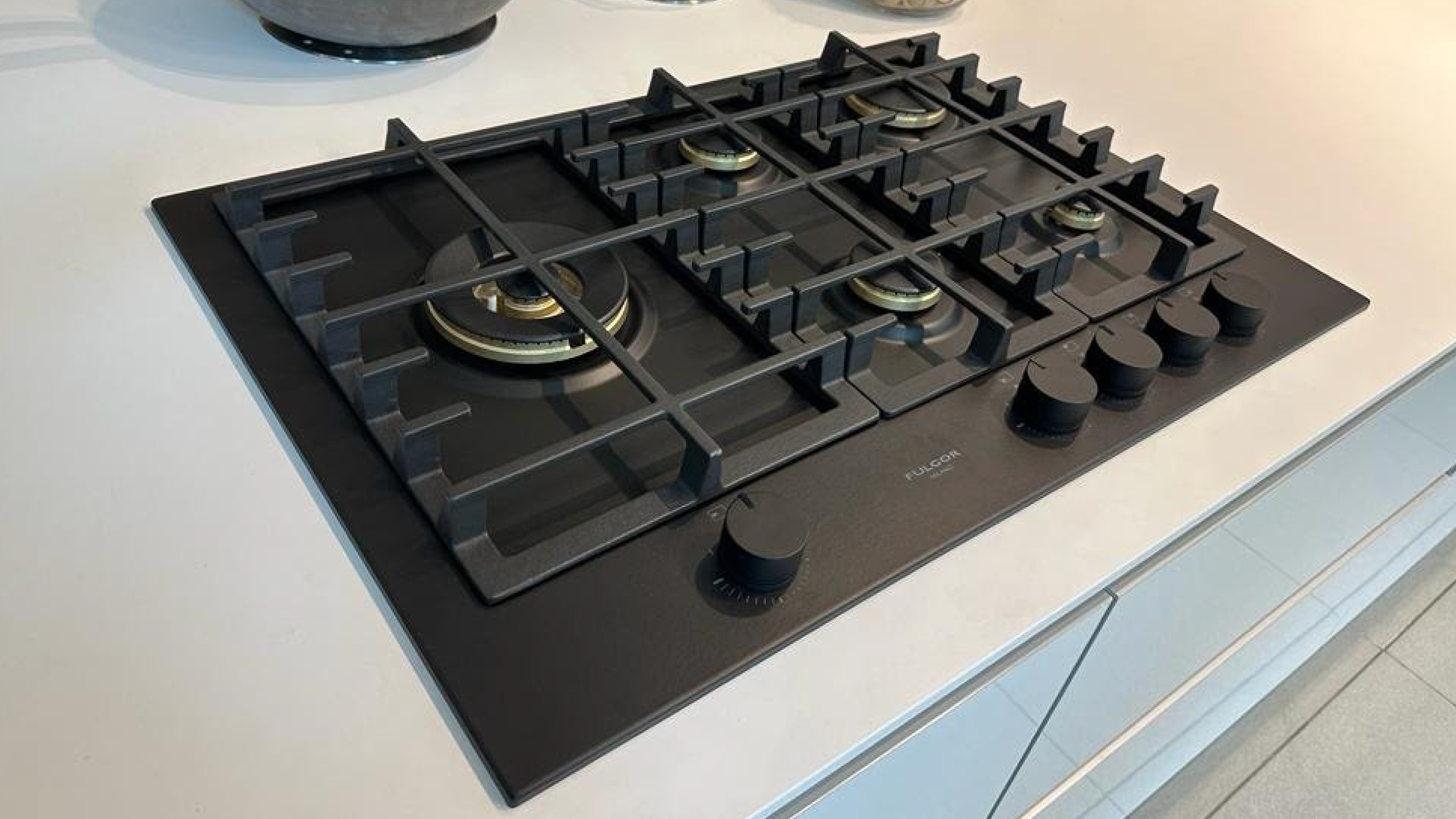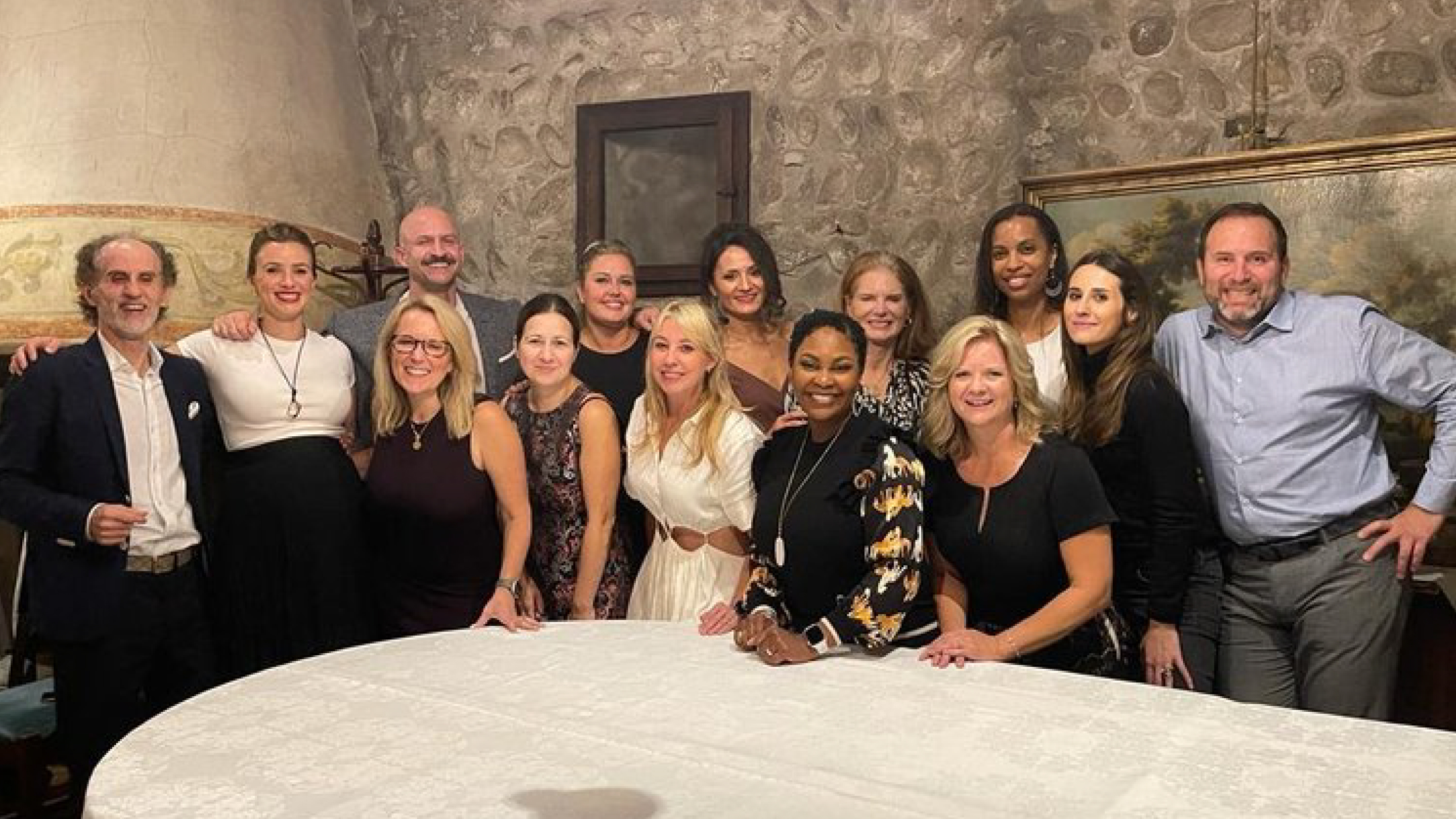 BASSANO DEL GRAPPA
Thankful to Fulgor Milano for introducing me to this gem of a town. It is full of history and beauty. The view from the river is breathtaking and hard to capture in a photograph.
Eating at Trevisani for our first night there was for sure a highlight of the trip. We finally had the pleasure of meeting Sofia who inspired #ciaosofia and after dinner we visited the restaurant's wine cellar which instantly brought us back to the past while we enjoyed some digestif drinks.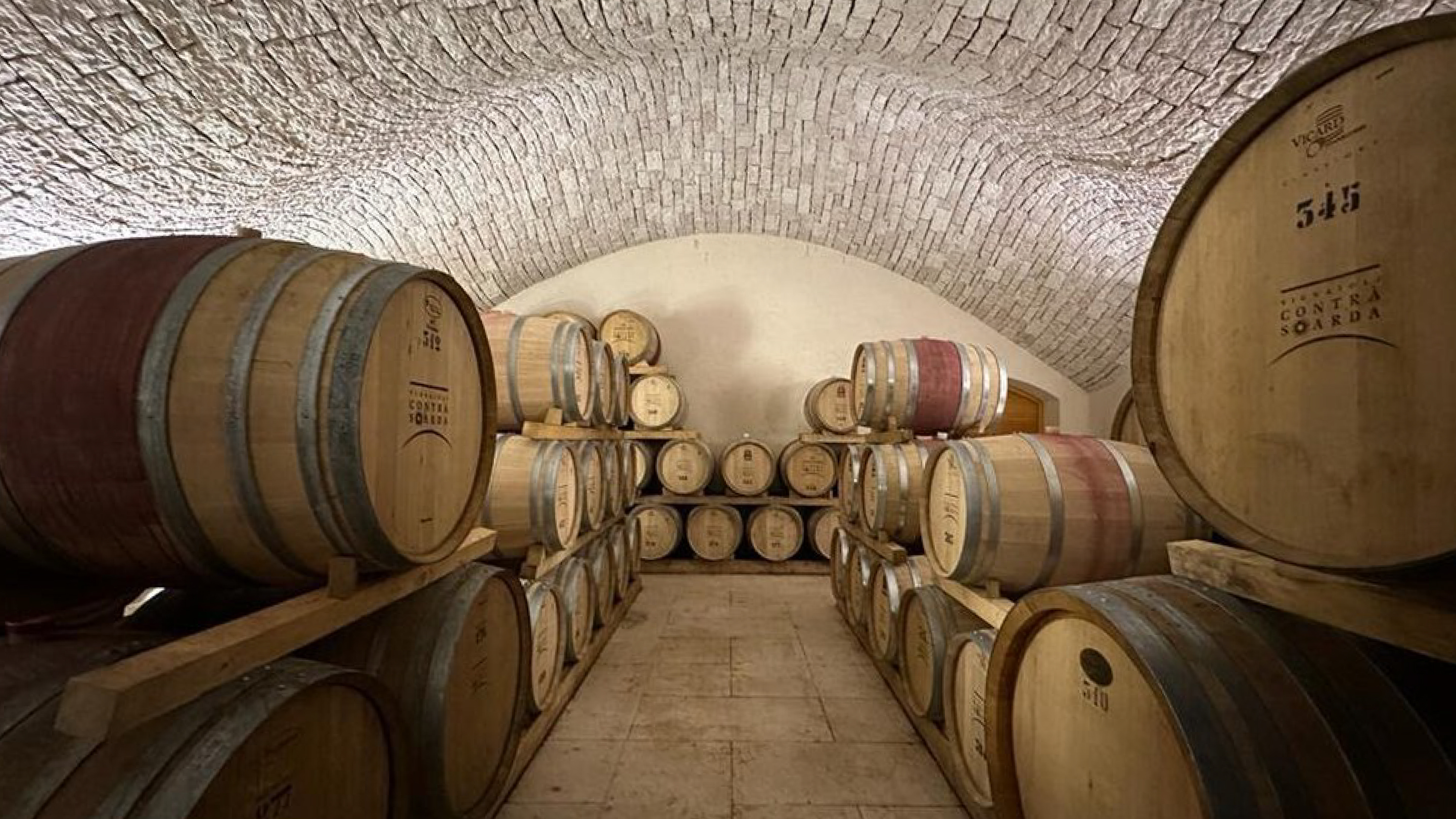 CONTRA SOARDA VISIT
A visit to Italy wouldn't be complete without a winery tour and we were lucky to arrive at Contra Soarda right at sunset. During our wine tasting I just fell in love with what was written on their wall "We believed that by planting dreams we could pick grapes and olives". What a dream it was to be there and to listen to them speak about their history and to view the incredible architecture of the wine cellar. After a very quick lesson on how to make freshly made pasta by their amazing chef, we had a friendly cooking competition. I was lucky enough to have Gianni Meneghetti of Fulgor Milano as my teammate along with my amazing design colleagues Kimberly Kerl & Sara Harper as well as Stephen Polloni of the VeTTa Group making us a winning team.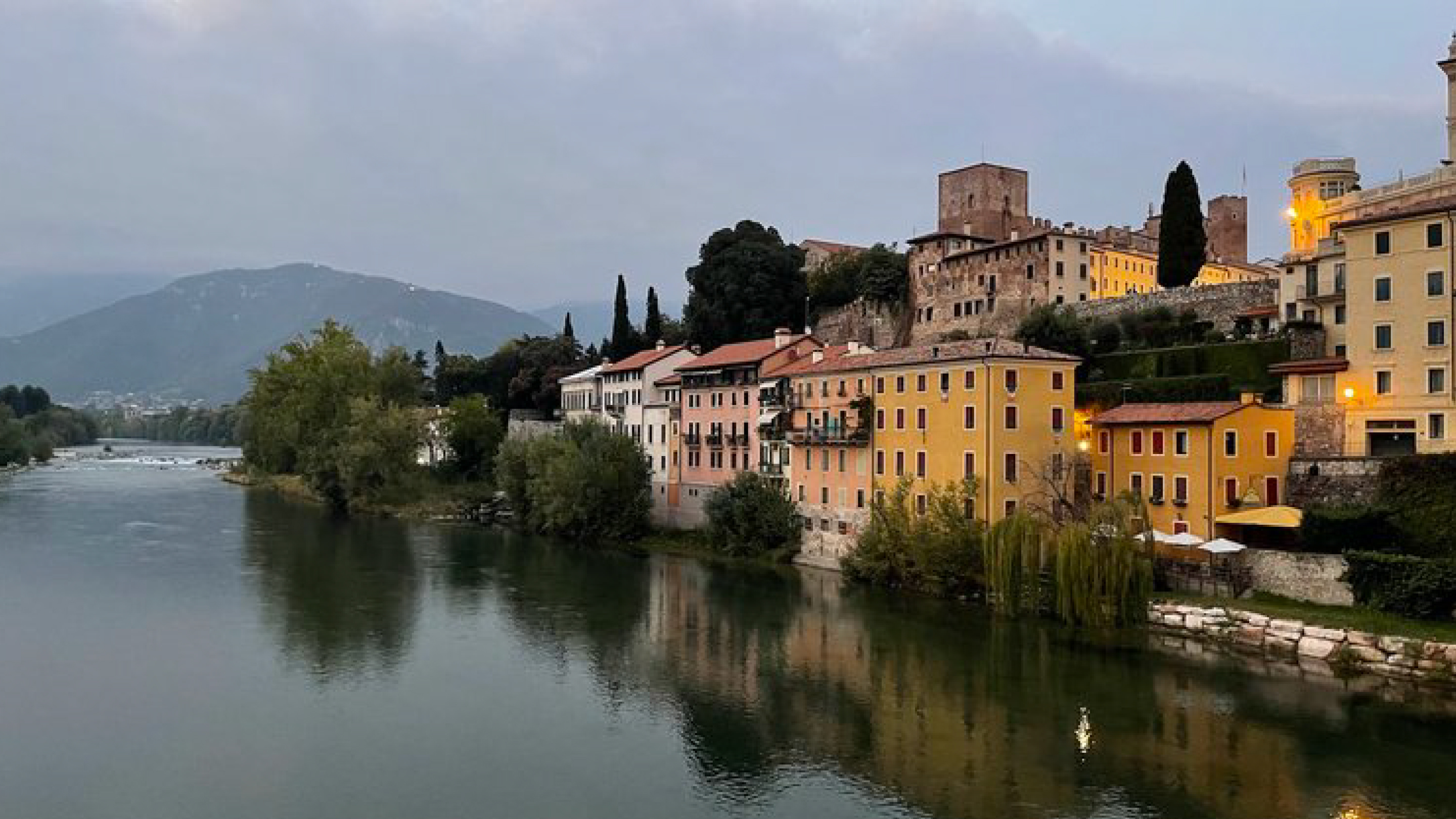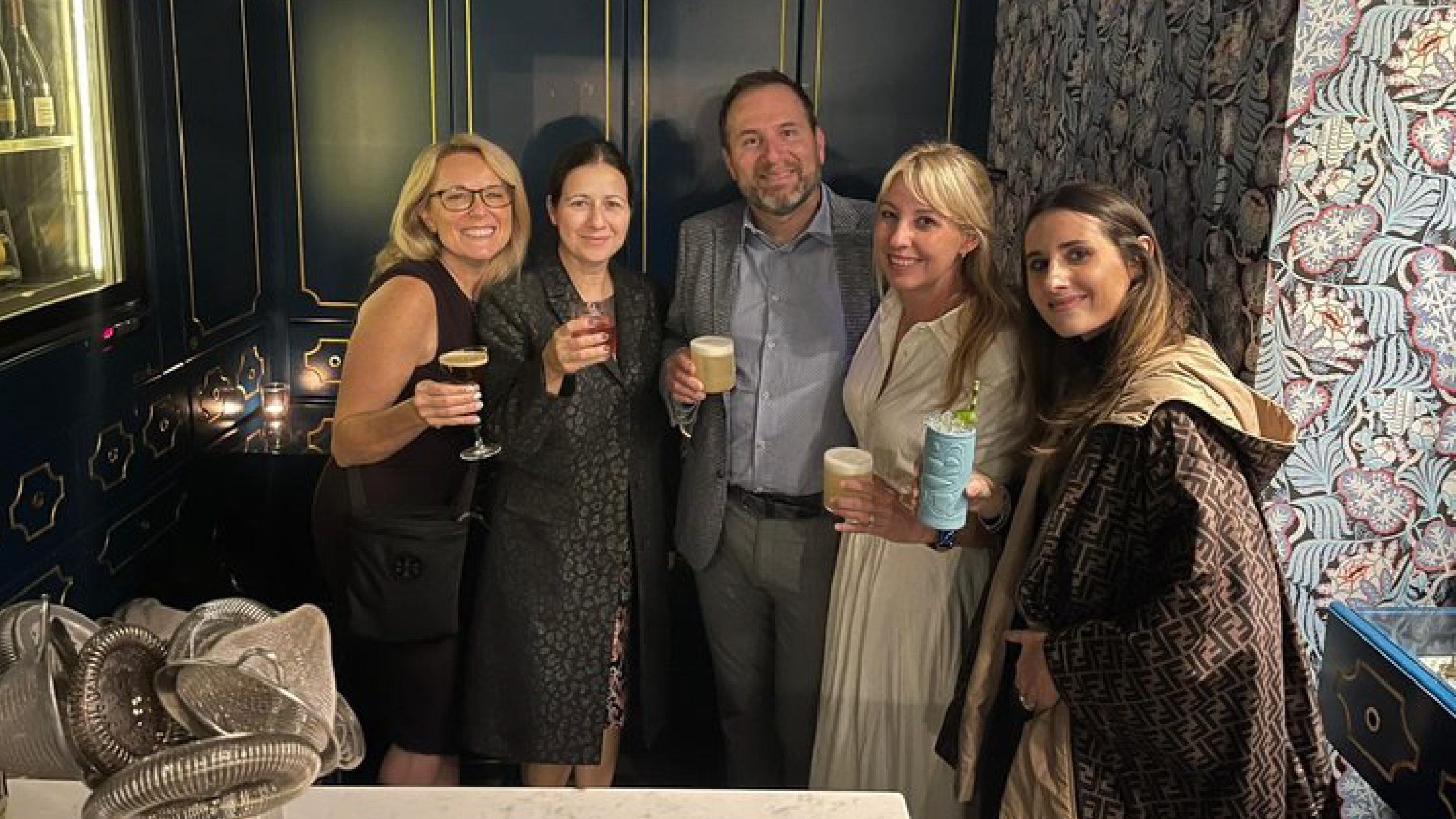 BURANO
The colorful homes on this cheerful island was a great way to end my trip to Italy. Each home had its unique vibrant color and the aroma of each bakery brought memories of growing up in an Italian neighborhood in Brooklyn, NY. It was hard to leave the narrow streets of Venice, the canals, the architecture, the sun glistening on the water and to end my journey. Waking up on my last morning in Italy on the edge of the Venetian lagoon at a small B&B in Murano and leaving while the sun rose over the lighthouse in front of me, I felt so lucky to have had the opportunity to be a part of this amazing trip. Forever grateful to Flying Camel & Fulgor Milano. Grazie Mille!