Francesca Albertazzi Talks Interior Design, Recipes and Fulgor Milano
Photography
Janis Nicolay
Francesca Albertazzi shares her experience as an interior designer, what inspired her kitchen design, and what she loves about her Fulgor Milano Wall Oven.
We chatted with Francesca Albertazzi, Founder and Principal Designer of Studio Albertazzi, and passionate Italian foodie about her experience working as an interior designer, what inspired her own kitchen design and what she loves most about her Fulgor Milano Wall Oven. She shared all this and more while preparing a delicious, family recipe of Stuffed Tomatoes with Roast Potatoes. Hungry yet? We are!
1. Tell us a bit about you and what you enjoy most about being owner and head designer of Studio Albertazzi?
I enjoy the personal touch that I can give to each and every project we take on while knowing that the studio is supported by a large family of experts. From management to sourcing to craftspeople and artisans - I can depend on everyone for creative solutions that are custom designed for each client. It's a studio in the truest sense: a collection of creatives guided by originality and honesty to their craft.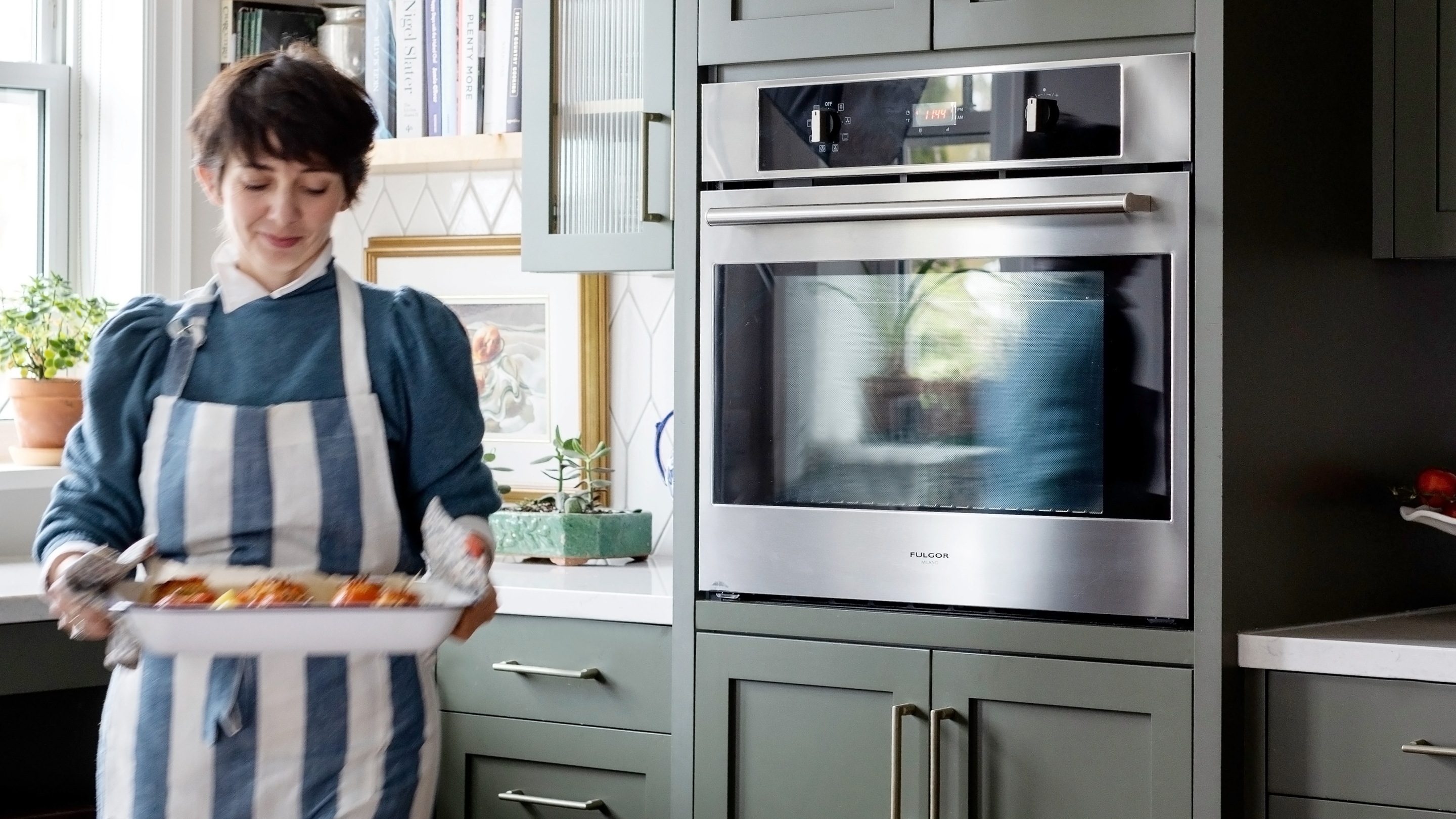 2. Can you talk about the design inspiration of your kitchen?
The guiding concept for the entire home, including the kitchen, is European eclectic. Originally a 1912 home (my childhood home), the renovation pays homage to the architectural details of the original house while incorporating contemporary elements and layers of collected pieces that are very special to me and my family (antiques, art, ceramics from Italy, fabrics from the UK, etc.). Inspiration for the color of the kitchen comes directly from the garden. With this being my childhood home, the garden is very important to me and my family. At the centre of the kitchen is a 9 foot work table that also serves as our dining table. I tend to lean toward the more classical elements such as farmhouse tables over a kitchen island. When the opportunity came up to have a table built from our original house beams (removed during the renovation) which dated back to the early 1900's, we were thrilled about this large table. It's especially great for rolling out pasta dough as well as seating 10 people! The fact that it's bespoke and made from our original house makes it truly special. The backsplash is from Fireclay Tile, a wonderful company in every respect, and I adore the classic shape and crackle texture to the tile.
3. What led you to purchasing the Fulgor Milano Wall Oven?
We knew we wanted a wall oven as it brings comfort to the function of a kitchen (no bending over!) which was important with the multi-generational living aspect of ours (my mother, husband and I share this house along with two lovely dogs). We were directed to the brand by my trusted sales representative at Trail Appliances, he highlighted the performance of the brand and we really liked the look of the oven as well as the capable but not-over-designed functions it comes with.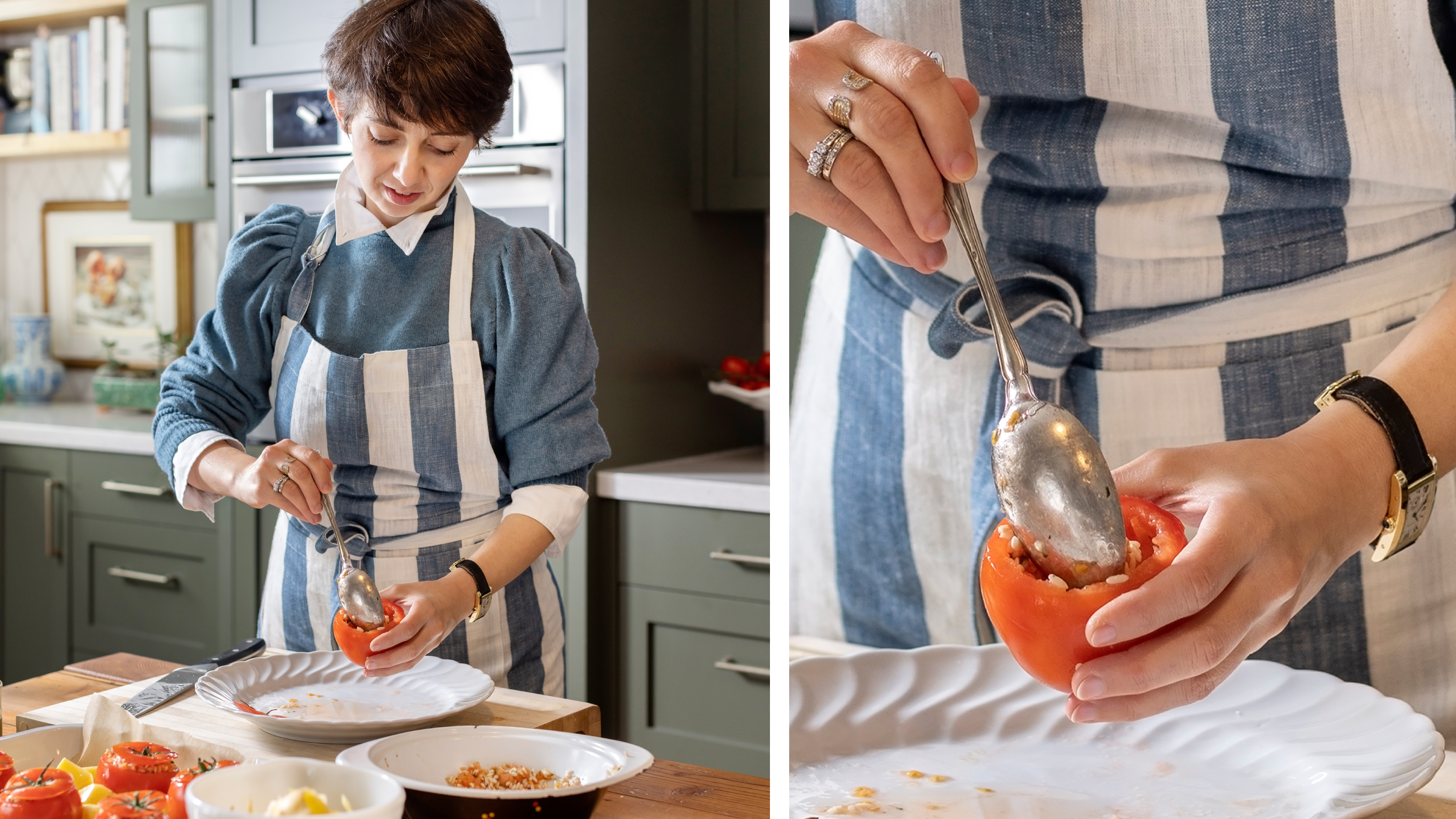 4. What do you love most about the Fulgor Milano wall oven? Are there any key features that stand out to you?
I love that it works so well! It reaches temperature with accuracy and keeps it there, the convection and broil features work very well and it's easy to clean. I personally prefer tactile turn dials/knobs as opposed to push buttons so this is a key element we saw with Fulgor Milano.I also enjoy the look of it - it's classic, contemporary but not overly eye-catching and works well in the overall appearance of the kitchen.
5. Do you have any favorite meals to cook at home? If so, what's your go-to recipe? What do you like cooking for friends and family?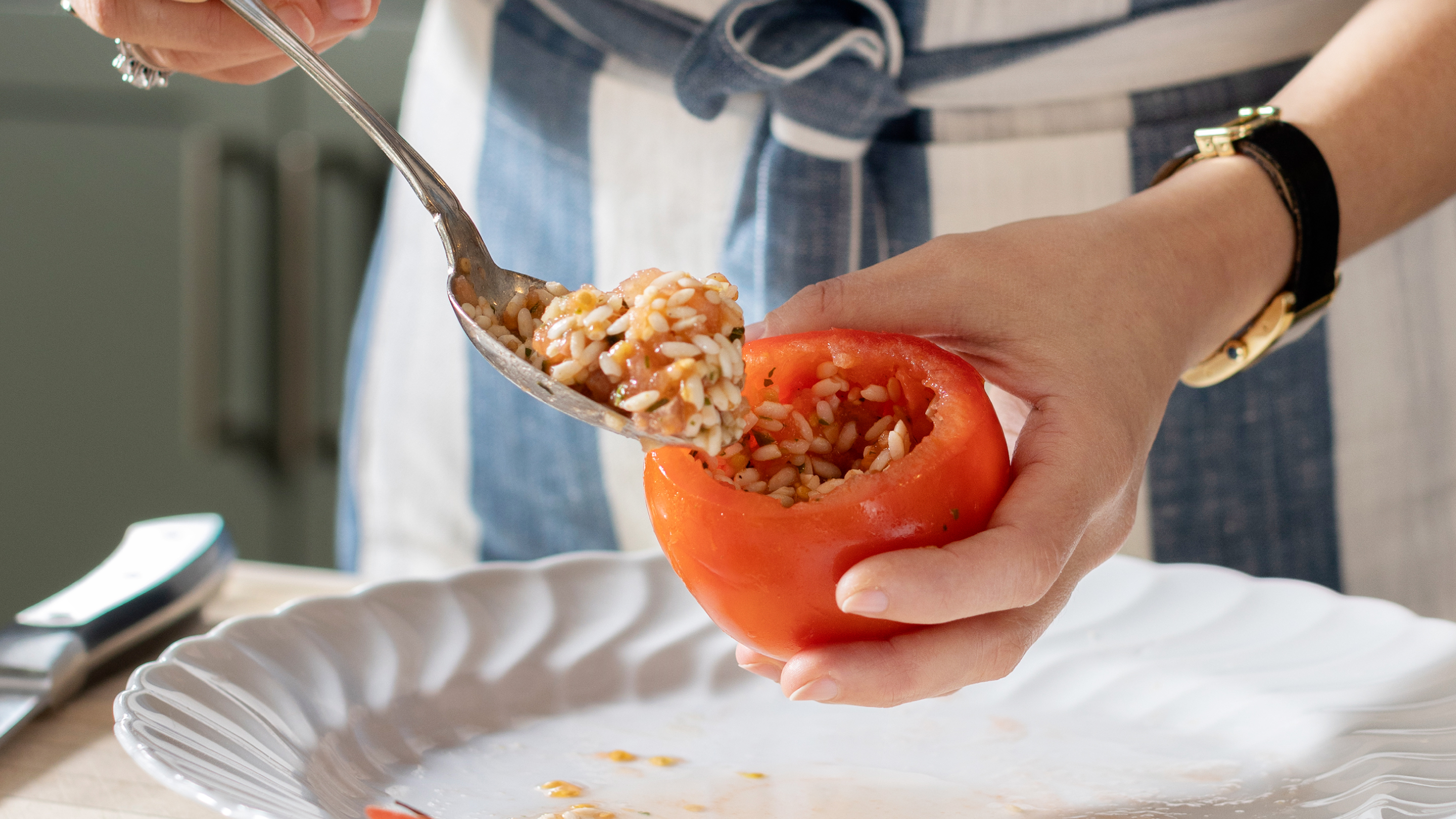 We are Italian and our go-to meals are the classic family recipes like nonna's Tuscan roast beef, or the Sicilian pasta al forno (baked pasta). My mother has been making bread for over 30 years and the ease of getting the bread in and out of a wall oven makes it a pleasure for her to make. Pizza, of course, is a regular occurrence in the summer as it's the best in town!
6. You mentioned you recently proposed the Fulgor Milano 36" all-gas range for a client's kitchen renovation? What is it about that range that led you to that recommendation?
The superior functionality of the brand, having experienced it first hand, was why I suggested Fulgor Milano to my clients. When looking at specifics of the 36" all gas range in comparison to others, the Fulgor Milano range came out on top for look as well as the functionality they were looking for (timer, oven light, BTUs and oven capacity).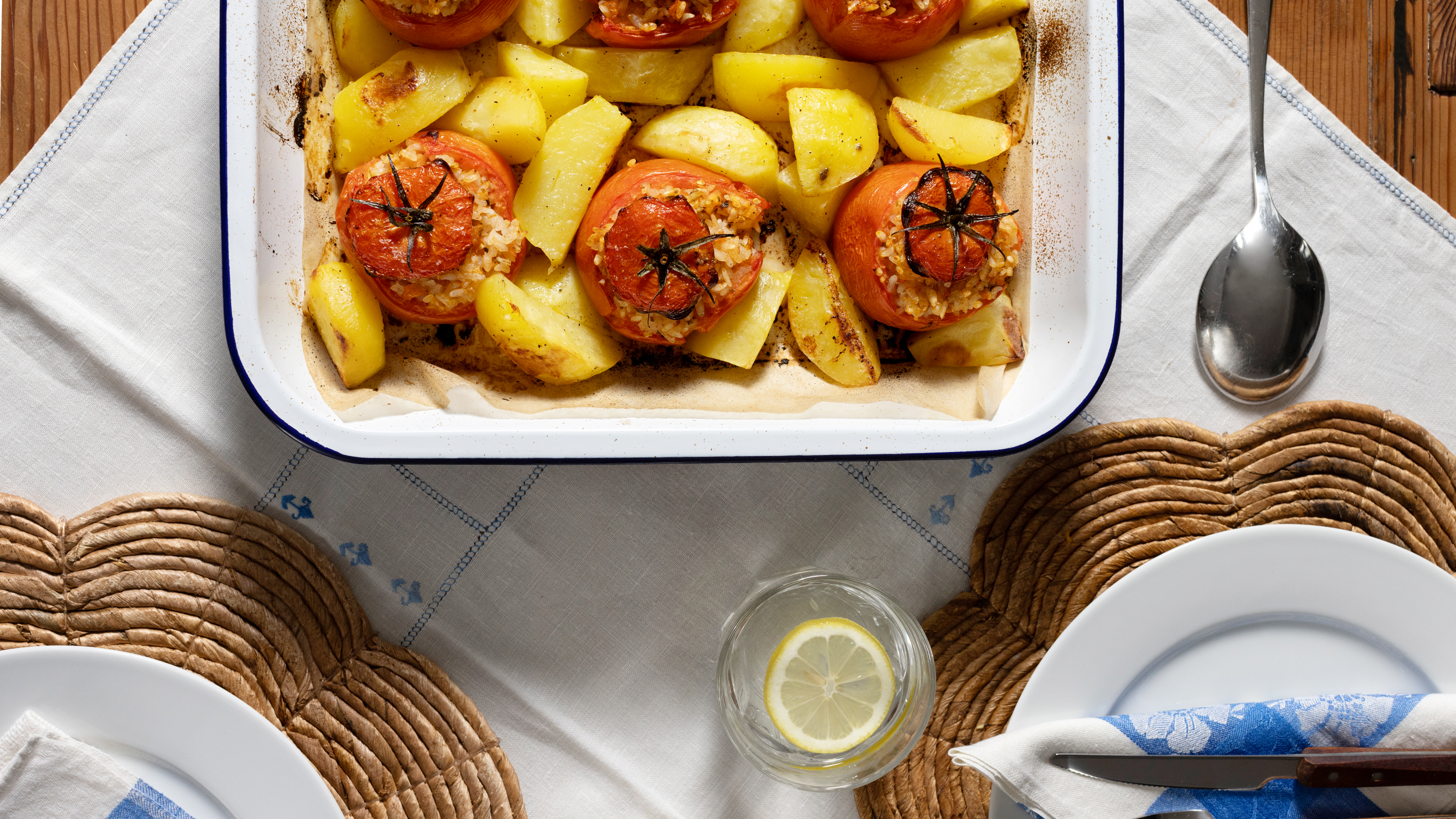 7. What is the recipe you chose to prepare today for this blog collaboration?
Stuffed Tomatoes with Roast Potatoes. This is a classic Roman dish that was taught to my mother by a friend whose Roman mother made it often. On my recent trip to Rome, the cab driver and I chatted about his methods for making this meal while he transported my husband and me to our residence for the week - such are Roman cab drivers!
Ingredients:
- 6 large beefsteak tomatoes, ripe but not overly so
- 6 tablespoons of uncooked arborio rice (1 tablespoon per tomato)
- 2 small cloves of garlic
- fresh basil, a small bunch
- salt, pepper, extra virgin olive oil
- 3 large yellow-fleshed potatoes
You can find the full recipe and more on Francesca's family's website: Fatto per casa.