Fulgor Milano at the Kitchen & Bath Industry Show 2023
Fulgor Milano impresses at KBIS 2023 with new concepts and best-selling appliances.
 Fulgor Milano wowed attendees of the Kitchen & Bath Industry Show (KBIS) held from January 31-February 2, 2023 in Las Vegas, with new ideas and concepts along with our best-selling line up of meticulously handcrafted Italian appliances. KBIS 2023 exceeded the pre-pandemic registration totals of the 2019 and 2020 shows, making it one of the most successful shows in its nearly 60-year history with over 40,000 attendees! And Fulgor Milano was proud to be there to share the excitement!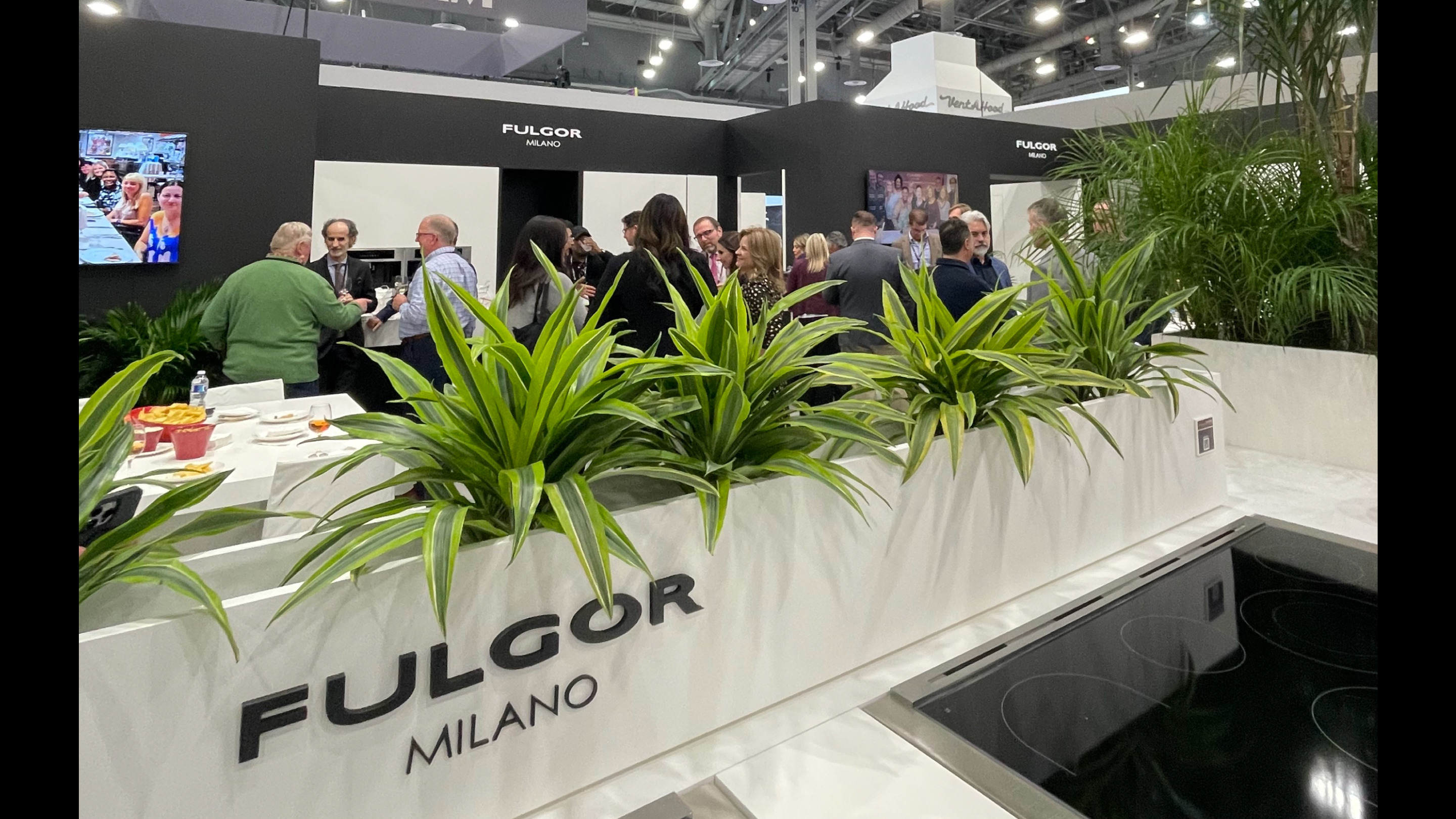 Kitchen and bath pros from multiple segments visited booth #W3727 to find out more about the products currently available for purchase in North America in addition to discovering a brand-new induction concept that will be available at the end of 2023, early 2024.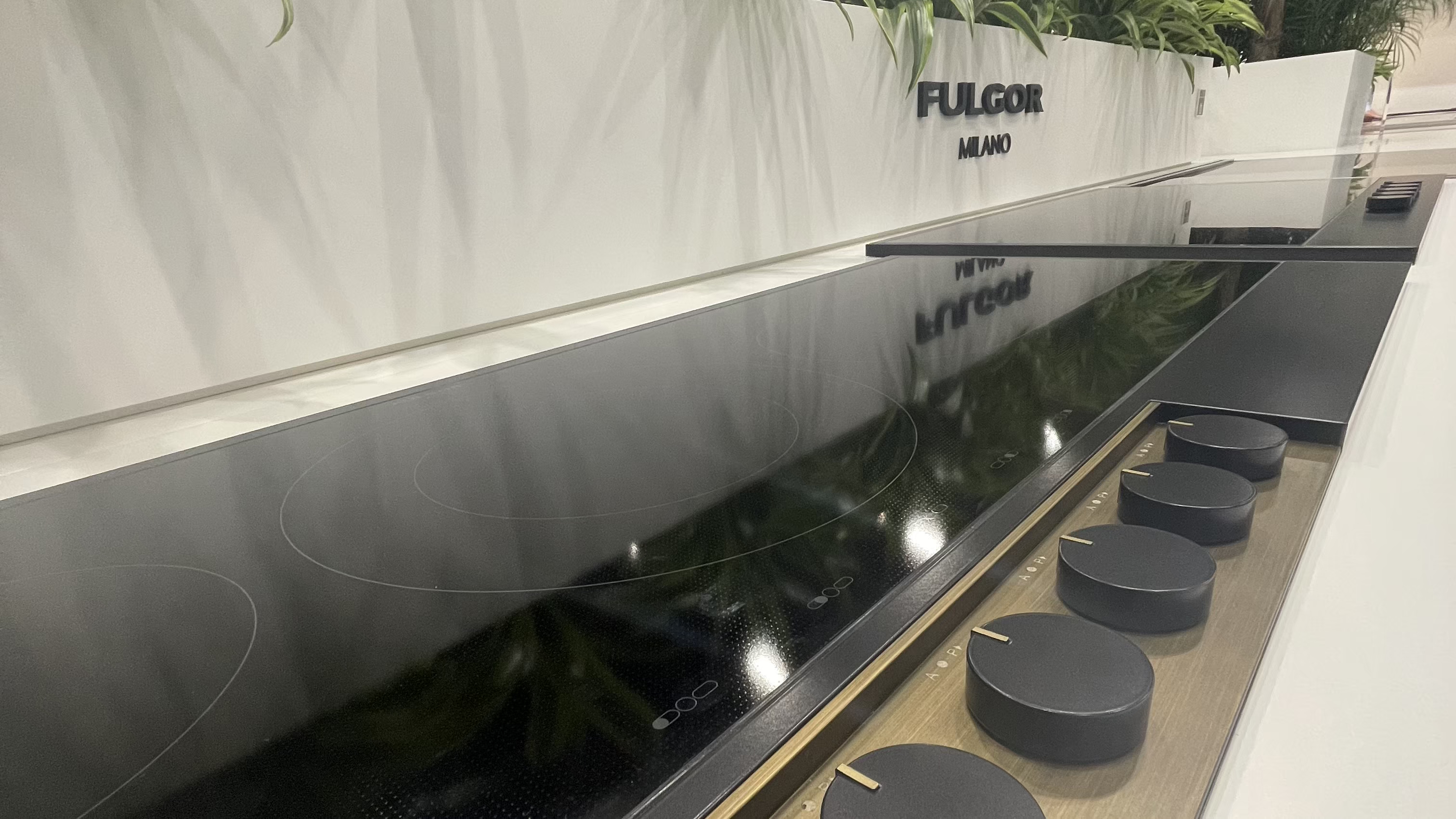 Matteo, Fulgor Milano's New Contemporary Collection, is Unveiled!
Fulgor Milano launched our newest series of premium kitchen appliances coming to the North American market, Matteo, a collection that combines a modern minimalist design, with timeless classic lines. The streamlined design maintains a sleek, contemporary look while amplifying the functionality of the appliances.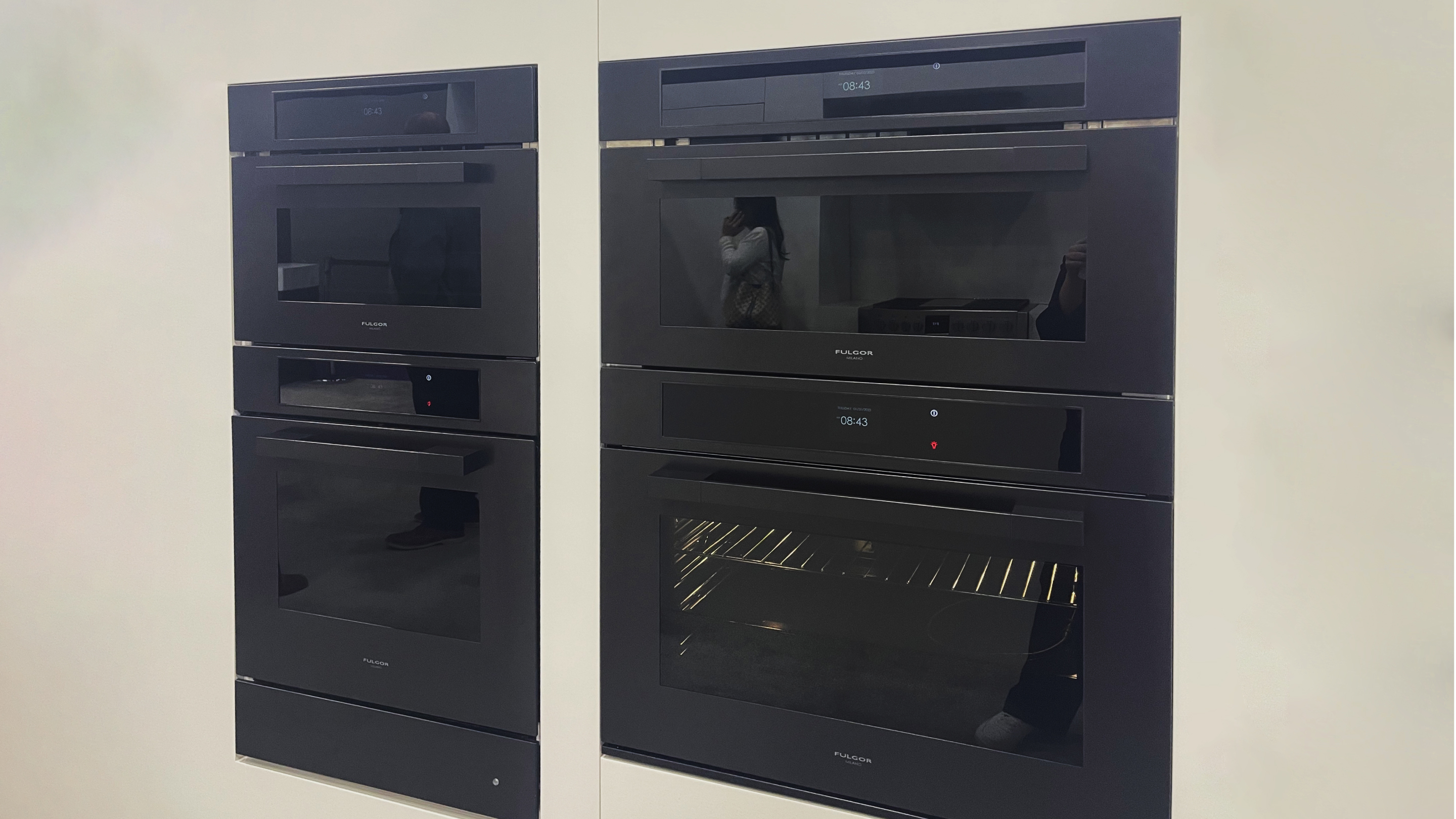 Originally scheduled for a later North American launch date, the timeline for the Matteo Collection was accelerated as a result of direct input from select North American design influencers. The Matteo Collection will have an availability target date through select North American showrooms as of November 2023.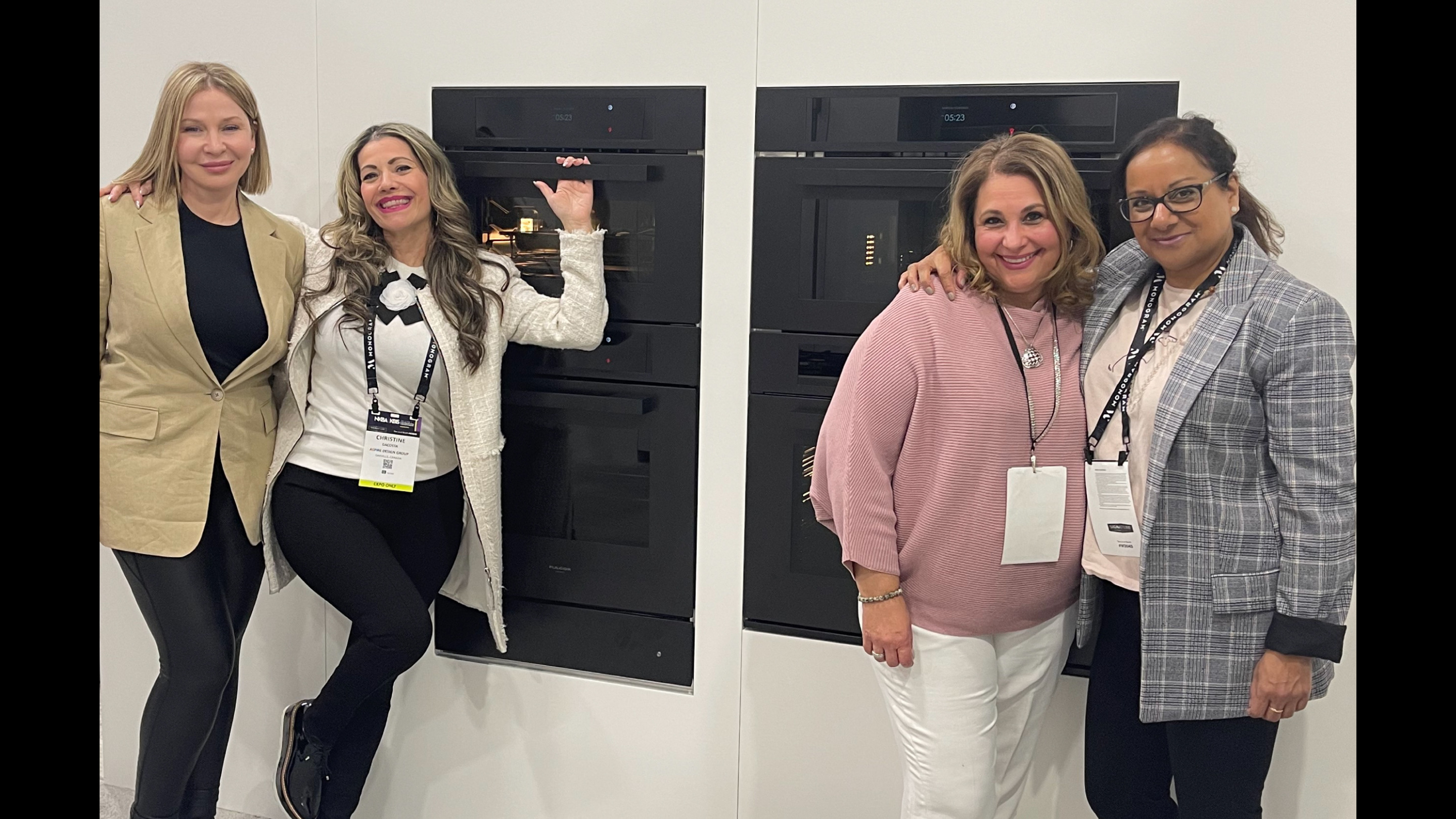 Named in honor of Tiziana Meneghetti's son and President of Fulgor Milano, Gianni Meneghetti's nephew, the collection was a hit at this year's KBIS show! As you can see from the photos, Matteo in beautiful matte black was a photo op for many!
Designer Hospitality
As a way to unwind and reconnect with the design community, we organized an exclusive VIP, invite-only designer event at their booth on the first day of the show. The lovely Italian scenery of Fulgor Milano's home country was brought to life for the guests as they sipped Prosecco, Aperol Spritz, and nibbled on small Italian-inspired bites.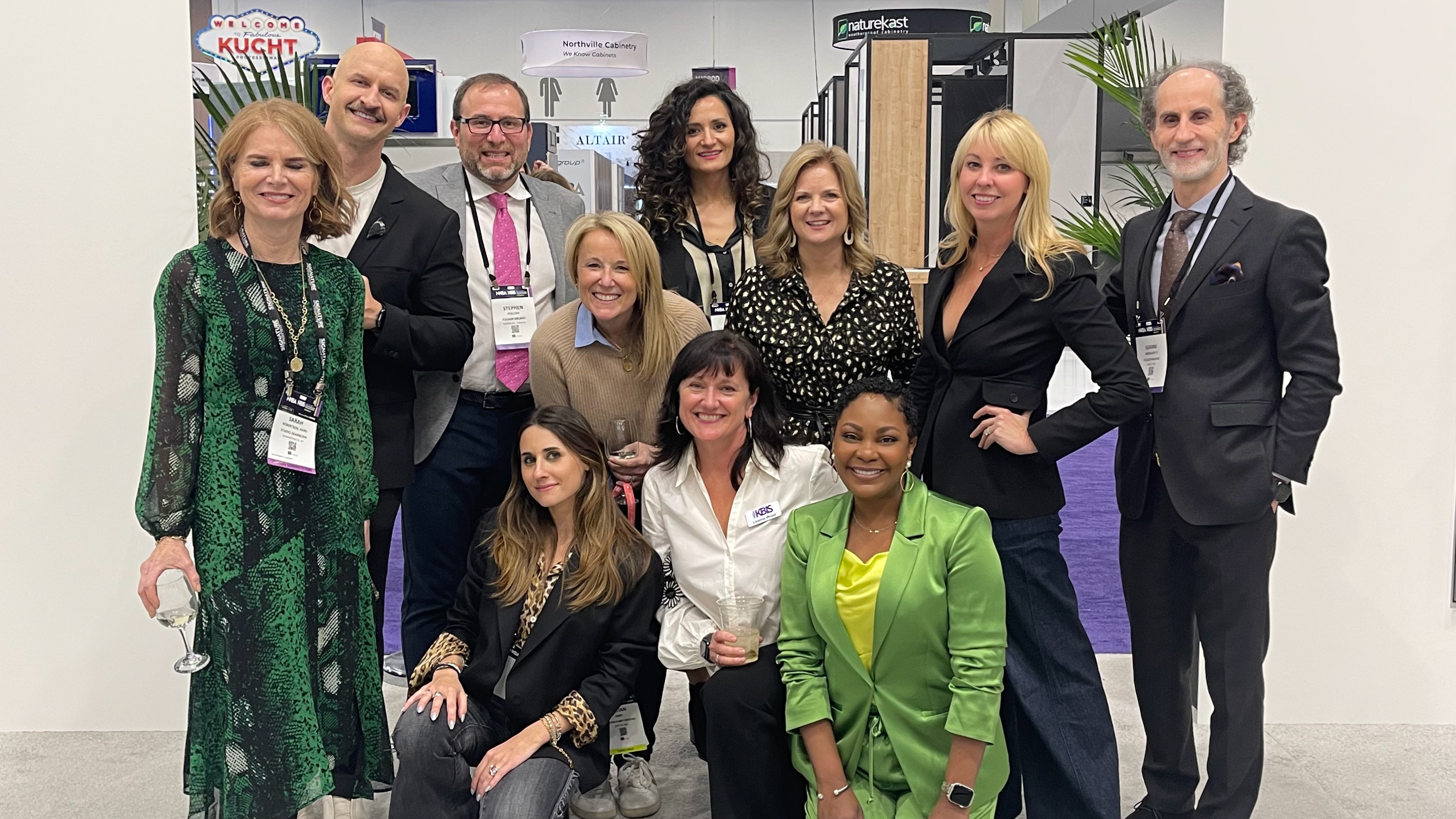 Our special guests included designers who came with us to Italy on the #CiaoSofia Designer Inspiration trip in October.
Designers had an exclusive opportunity to tour our booth, do a product walk-through to learn more about the products, and connect with the Fulgor Milano team; including President, Gianni Meneghetti and special guest, Sofia Meneghetti who traveled all the way from Italy to make an appearance (and chat about the beautiful Sofia Collection)!
The 48" Sofia Professional Induction Range Gains More Momentum
The highly anticipated 48" Sofia Professional Induction Range, previewed at last year's show, is now officially available for purchase in the North American market. As designers look for alternatives to gas cooking in select regions, our new 48" induction range is the optimal sustainable choice for consumers who still want the look, feel, and performance of a professional 48" pro range.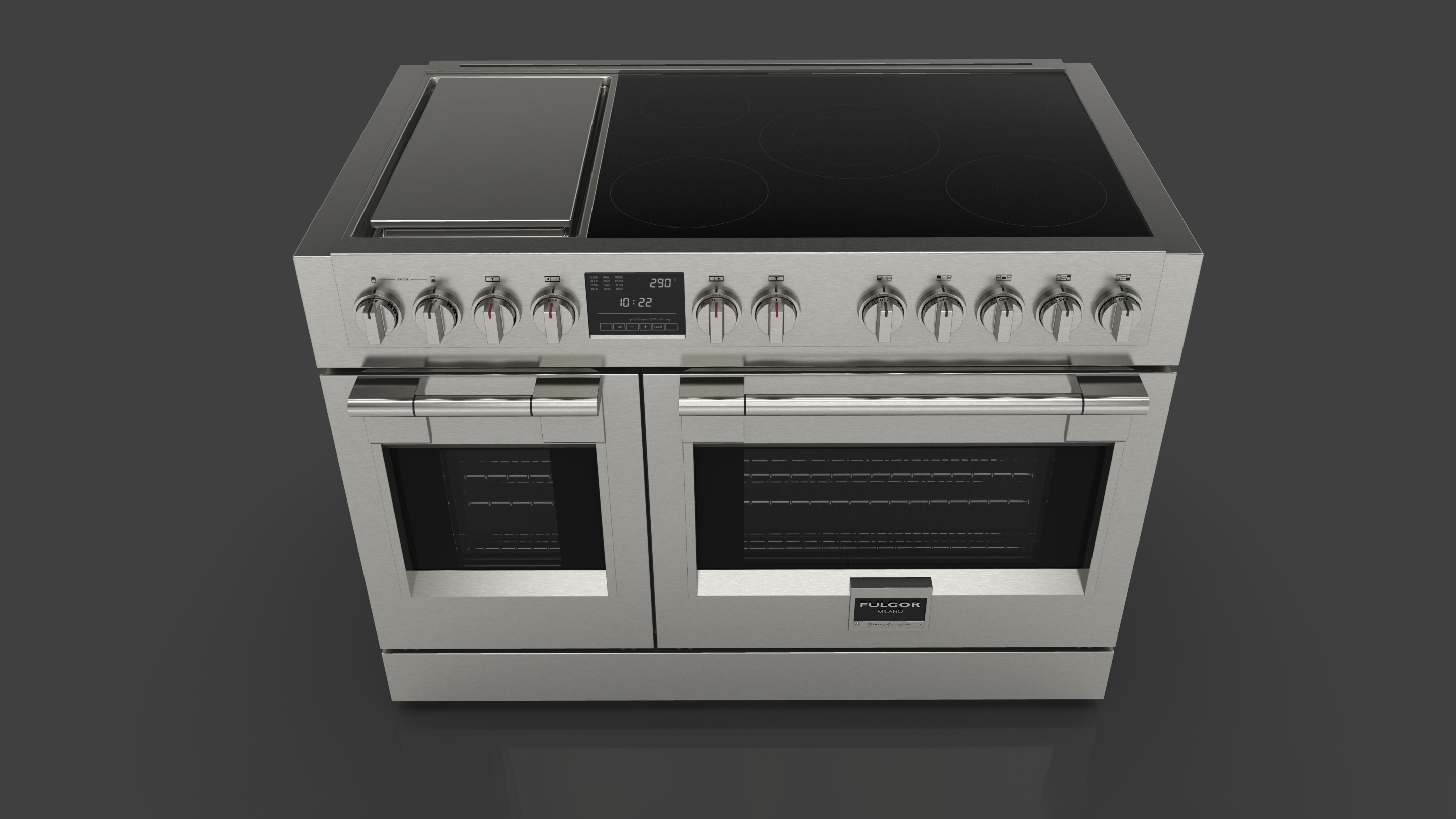 So many memories, so many conversations, so many new relationships formed, and so many cups of premium coffee brewed fresh from our Fulgor Milano Coffee System during those busy three days of KBIS. We are still reeling from all that happened and are already planning for next year's show! What's to come from Fulgor Milano at KBIS 2024? You'll just have to wait to see!