Grilled Vegetables and Halloumi with Orzo
This gorgeous dish makes the perfect meal for a weeknight or dinner with friends.
This huge colorful platter of grilled vegetables is a sight to behold and a cinch to prepare. You can serve the soft grilled vegetables as a spectacular side dish, but why stop there? Pair it with salty halloumi, optional sausage or chicken, a quick-cook pasta, and a fabulous dressing and you have a healthy meal option that is full of flavor.
Use your favorite vegetables, or the ones most readily available where you live. Serve it warm or cold, it's delicious both ways. It can be the centerpiece of your next dinner with friends, or a week's-worth of fabulous lunches. With minimal effort and loaded with flavor, never have you seen vegetables disappear so quickly.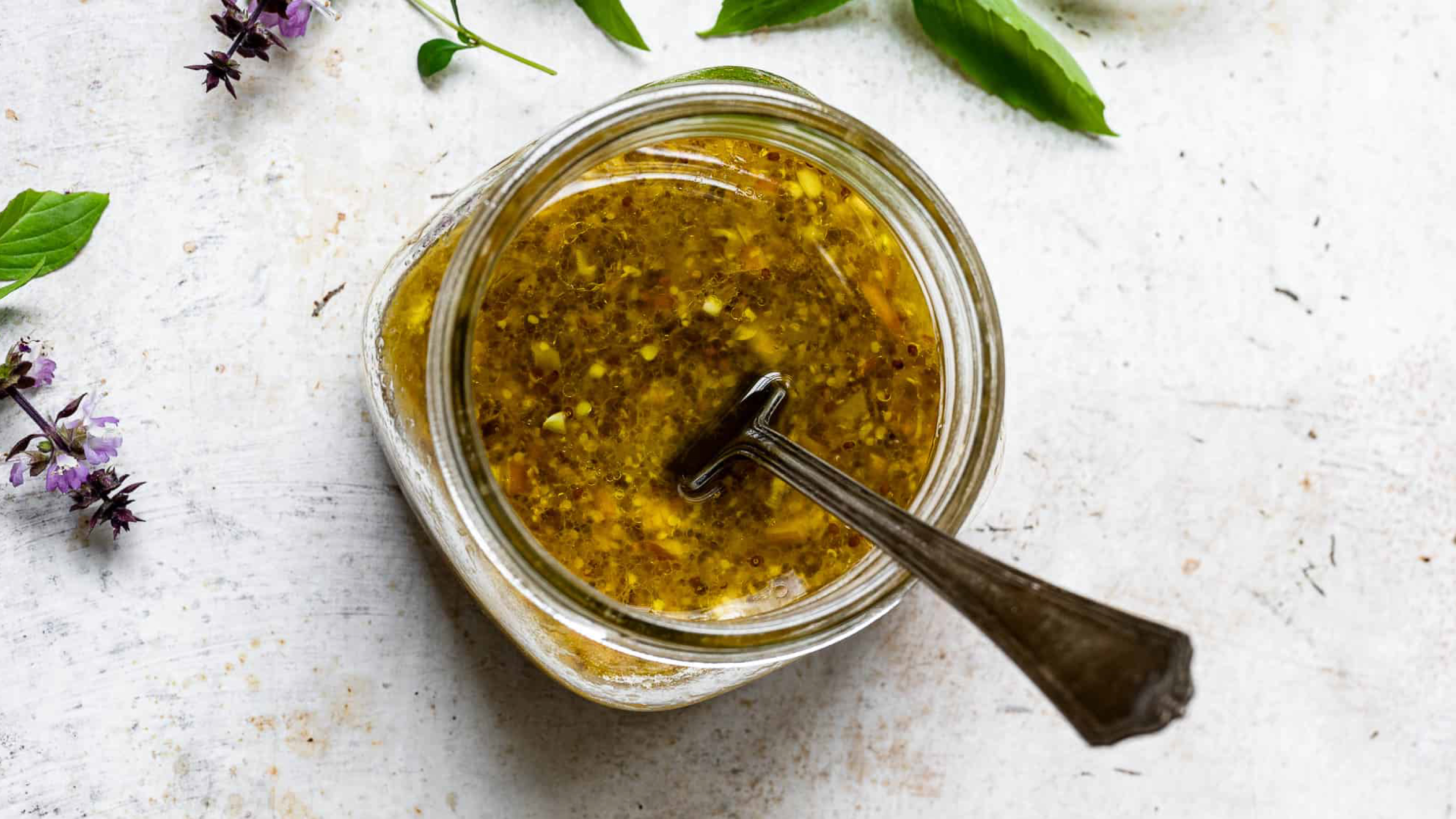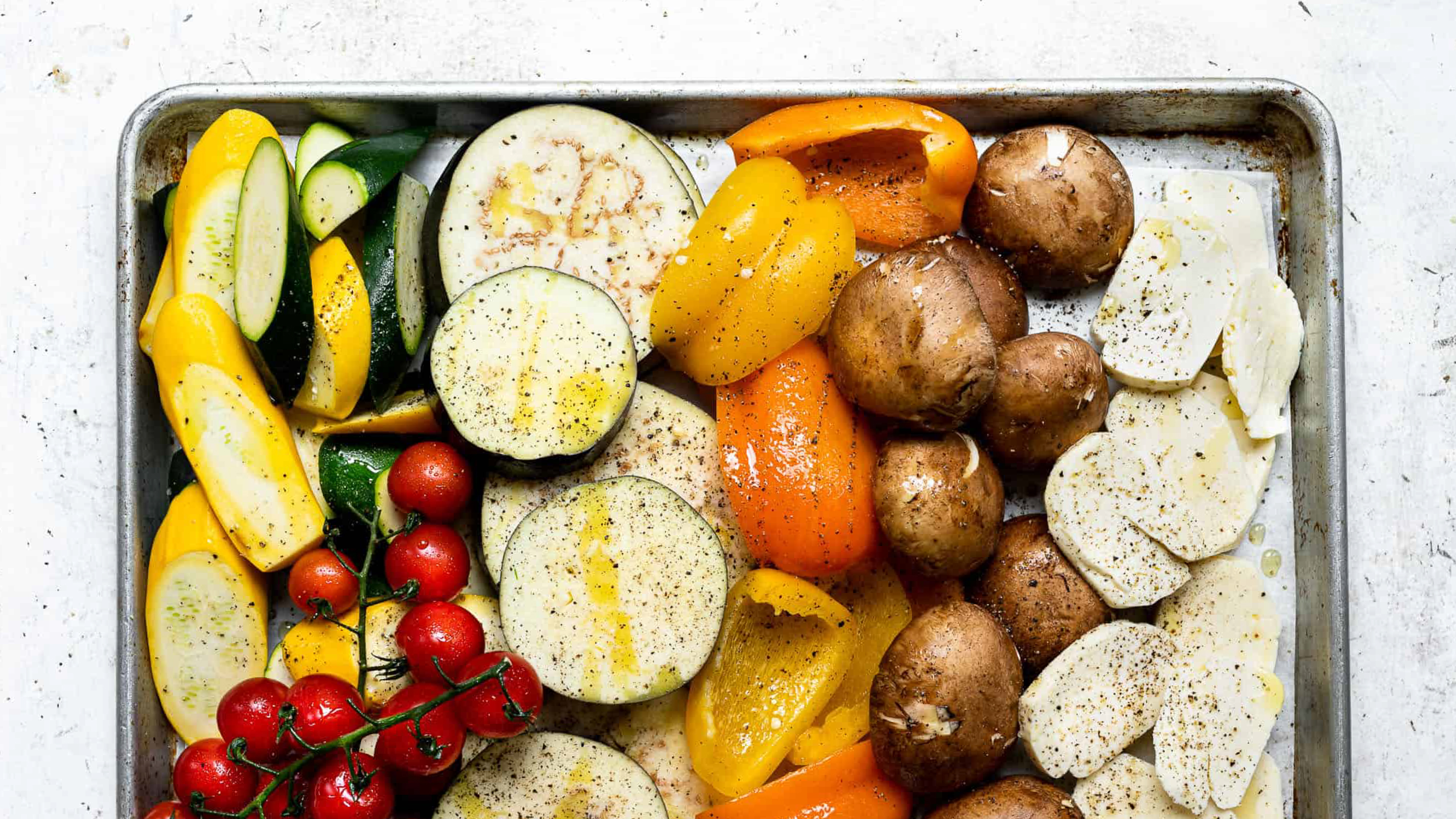 Ingredients & Notes
This dish has 3 main components: The grilled veggies, halloumi, and optional sausage; the pasta; the dressing. Feel free to customize any of it to what you have on hand or your preferences.
For grilling:
I used fresh vegetables that I had from the farmers market, but feel free to skip, or add any according to your preference or what's available.
Cherry tomatoes – If possible, buy cherry tomatoes still on the vine which makes it very easy to grill them.
Eggplant – The smaller the sweeter, and less bitter, they are so good for those.
Mushrooms – I used cremini mushrooms. Portobello mushrooms would also be wonderful.
Yellow and orange bell peppers – Green and red peppers would also be great.
Zucchini and yellow squash – So good when grilled that I've made this dish many times with just grilled zucchini.
Halloumi cheese – Deliciously salty halloumi cheese becomes even more flavorful when grilled or pan-fried.
Optional sausage or chicken – To make it a heartier dish I sometimes add some grilled chicken sausage, or chicken cutlets. You can absolutely leave it out to make it a vegetarian meal, or use a plant-based sausage, or even grilled tofu.
For the pasta:
This recipe is all about the grilled vegetables, so less pasta and tons of vegetables is how this dish rolls. I used orzo because it cooks quickly (and it's yummy!) but you can use any short pasta you like here. Or make it gluten-free and use quinoa, brown rice, or a gluten-free pasta instead.
For the dressing:
The one I offer here is probably my favorite dressing of all time. It's tangy from vinegar and lots of lemon zest and juice, a tad sweet from maple syrup, and super flavorful from shallots, garlic, and zingy grainy mustard. Olive oil to finish makes it the best dressing you'll want to pour over everything.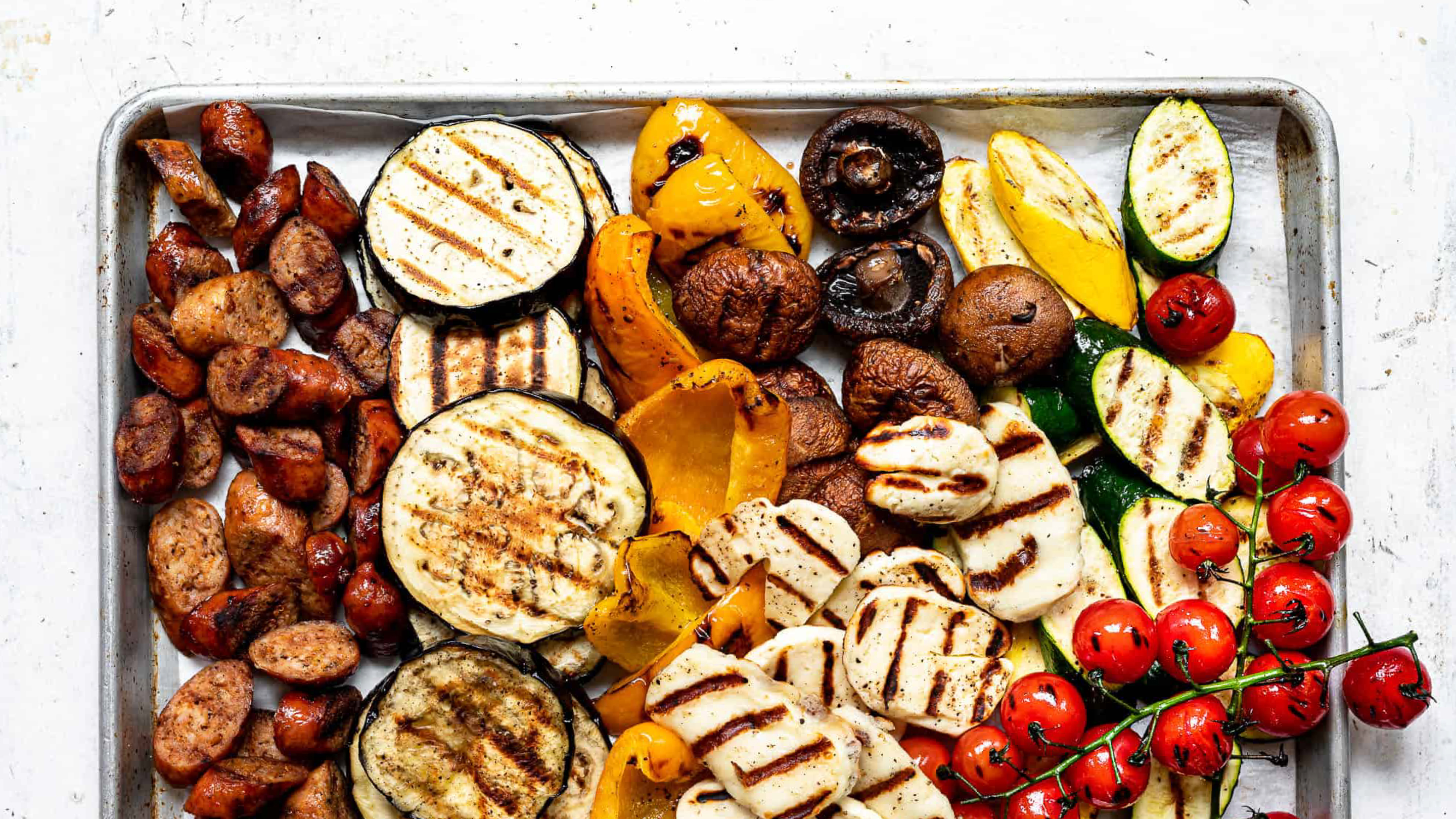 How To Make Grilled Vegetables and Halloumi with Orzo
Here is the step-by step to make the dish:
This dish can be served two different ways. You can chop the grilled vegetables and halloumi up and mix them through with the pasta and dressing. Or, as I have done, layer the grilled vegetables and halloumi over the orzo. The nice thing about the latter is that everyone can grab their favorite veggie and leave behind what they don't like. Plus, it makes a prettier presentation, too.
To start, combine all the dressing ingredients in a glass jar or small bowl and whisk until smooth and emulsified.
Cook the orzo in a large pot of salted boiling water according to the instructions on the package (I use my Fulgor Milano Sofia Professional range for this - it has professional cooking capabilities so my pasta always turns out perfectly). Rinse it under cold running water until it no longer feels warm. Drain completely and toss with 1/3 of the dressing. Set aside.
Meanwhile, preheat the grill to high heat. If grilling sausage or chicken, grill those first and set aside.
Spray, or brush, the vegetables and halloumi with olive oil and season with black pepper, to taste.
Cook the halloumi cheese first, place directly on oiled, clean grates. Cover the grill and cook for 2 to 3 minutes without disturbing. Flip and cook for another 2 minutes or until char marks appear. Transfer to a plate and set aside.
Grill vegetables directly on the grill (use a basket for small vegetables). Cover the grill and cook undisturbed for 3 to 4 minutes (or 2 to 3 minutes longer for heartier vegetables). Flip and cook for another 3 to 4 minutes or until lightly charred and tender.
Transfer the veggies to a large cutting board, season with salt, and allow to cool slightly. Once the vegetables have cooled, cut the sausage (if using), eggplant, and mushrooms into 2-inch pieces leaving the rest of the veggies and halloumi cheese intact. Place the orzo on a large platter and top with the grilled vegetables, sausage (if using), and halloumi cheese. Drizzle everything with a little more dressing, garnish with fresh chopped herbs and serve.
Alternatively, chop all the grilled veggies, sausage (if using), and halloumi cheese into 2-inch pieces and place in a large serving bowl. Add the orzo, a little more dressing, and fresh chopped herbs and toss gently to combine.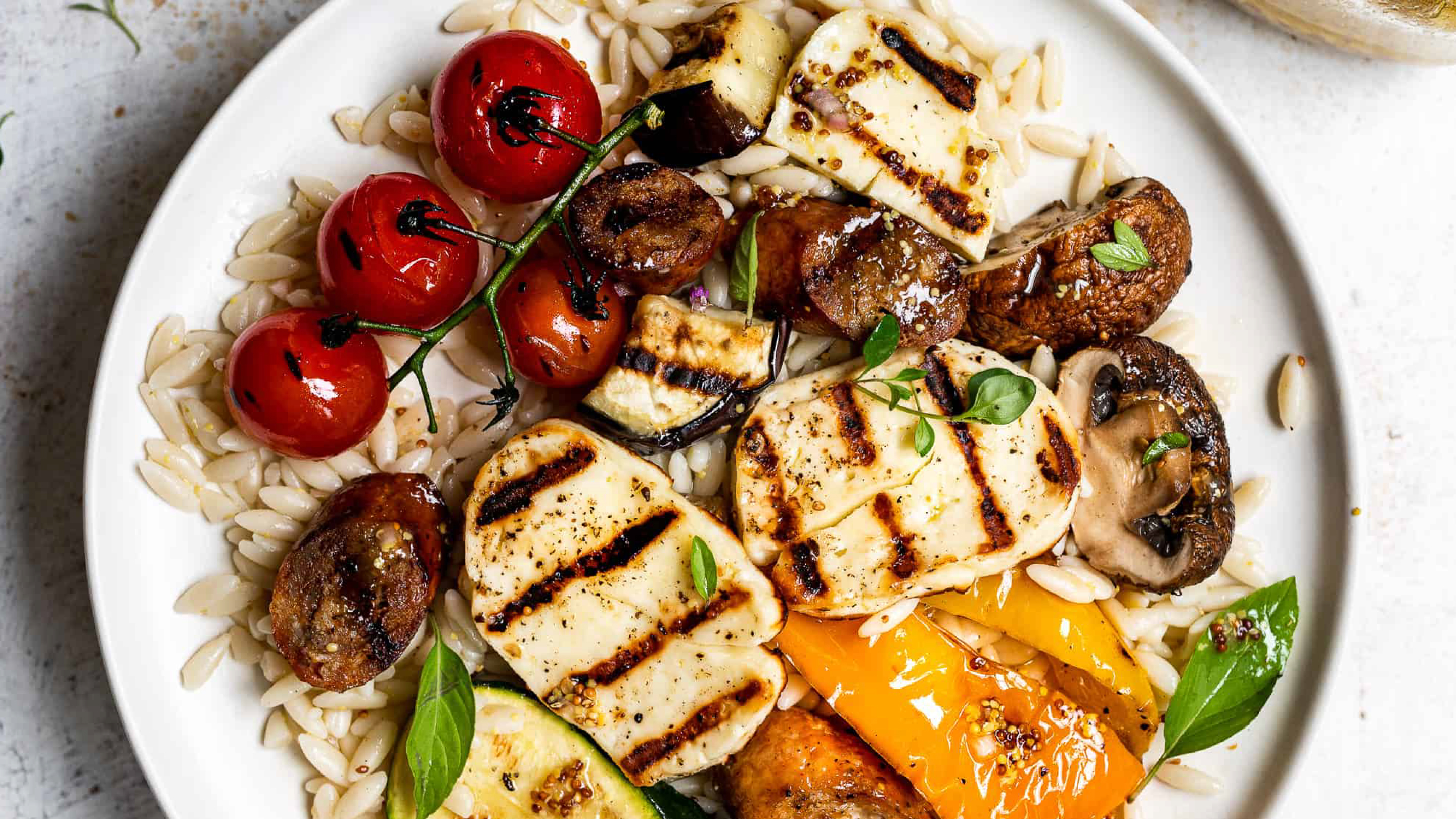 Make Ahead And Store
To store: This dish will last in your refrigerator for four to five days. Serve cold or reheat gently in a microwave or in a skillet on the stovetop.