Crisp, flavourful, satisfying yet light; this Italian Salad recipe is simple but shockingly superb.
I credit this Italian-restaurant style salad to my children learning to like salad at a very young age. Sure they always picked out the olives, but that just meant more for me. The pepperoncini peppers, however, we all fought over because the server would only bring us two extra, at most. It didn't take long before I started making versions of it at home and it remains a family favorite to this day.
Lately, I've been craving big, hearty salads that are filling enough on their own for lunch, and can also act as a side dish for dinner. This one, loaded with crunchy romaine lettuce, celery, provolone cheese, ribbons of salami, olives, red onions, roasted peppers, pepperoncini, shavings of Parmesan, and a simple but flavorful Italian vinaigrette, fits the bill. It's an outstanding combination of ingredients with bright and bold flavors.
 
Ingredients And Notes
Romaine lettuce

– I enjoy this Italian salad with iceberg lettuce as much as with Romaine lettuce. Use whichever looks best to you, or use a mix of both.

Red onion

– Thinly sliced red onions are pretty standard in an Italian Salad for a punch of flavor.

Provolone and Parmesan cheese

– You can use mini bocconcini balls instead of provolone, but I prefer the more flavourful provolone cheese. To finish the salad, a good amount of shaved parmesan cheese is pretty essential. That said, sometimes I omit the cheese entirely and the salad is still spectacular.

Pepperoncini

– Tangy and mildly spicy, I can't imagine an Italian salad without any pepperoncini. They will vary vastly in heat level from brand to brand and pepper to pepper so taste ahead if you're sensitive to heat.

Olives

– Green or black olives will work for this salad.

Other optional veggies – I added celery for extra crunch and jarred roasted red peppers for extra flavor. Cherry tomatoes, and/or artichoke hearts would also be great.

Optional protein – Chopped salami plays on the classic Italian sub-sandwich flavors but feel free to omit it to keep vegetarian. Often, I will also add a can of chickpeas to make the salad even heartier.

For the vinaigrette – The bright and tangy vinaigrette for this salad is key, so you might want to be faithful to it, at least on the first effort. Red wine vinegar, good olive oil, minced garlic, Dijon Mustard, dried oregano and a smidge of honey add the classic Italian flavors to the salad.
 
How To Make Italian Chopped Salad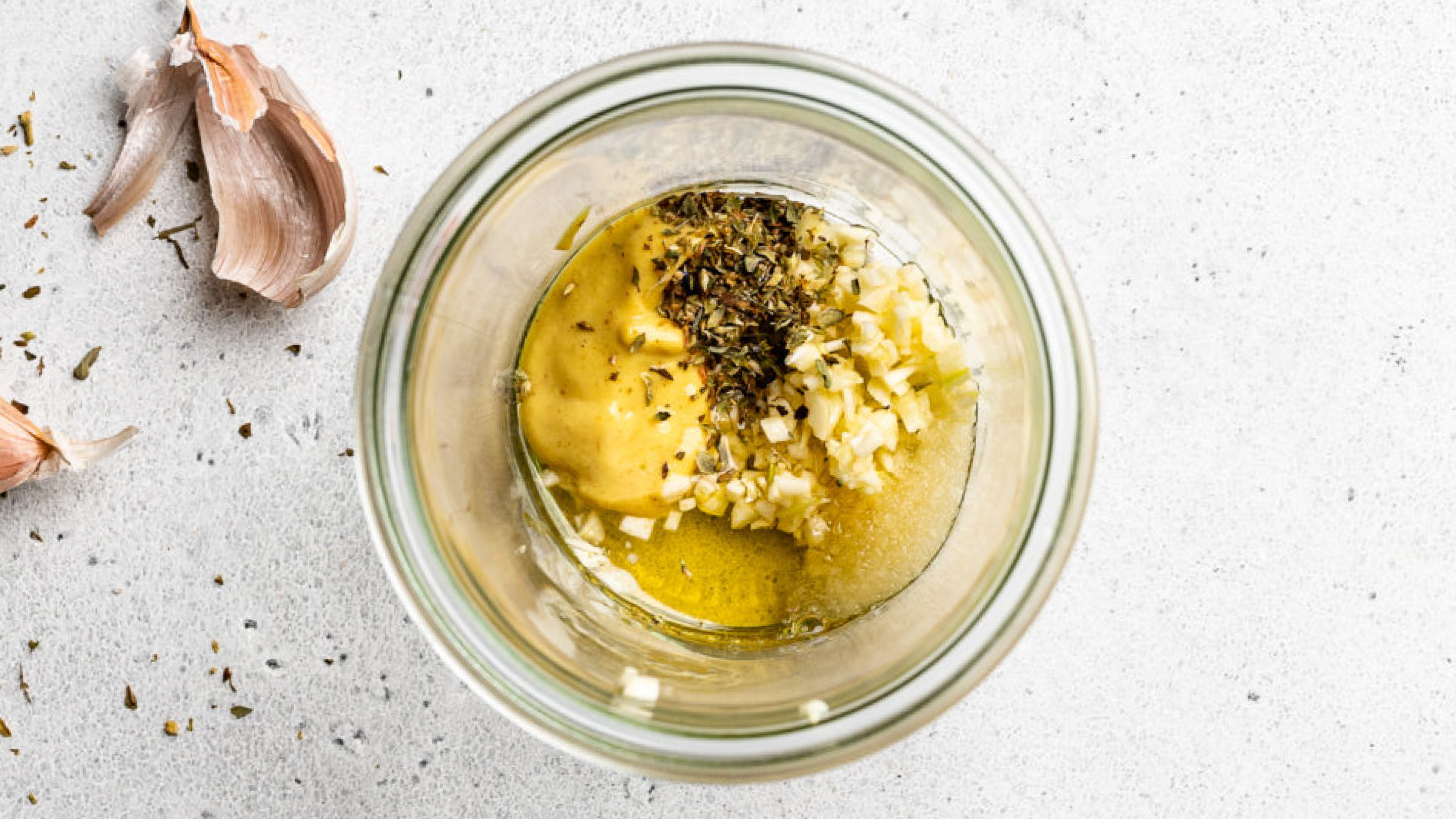 Though this salad uses simple supermarket ingredients, it is the attention to detail in making it that will transform it into something delicious that you will want to eat again and again. Here are the simple steps to make it:
Chop, wash, and dry the lettuce. Use a salad spinner, if possible, to thoroughly dry the leaves. Drying the leaves completely before dressing them will avoid everything being awash in a watery vinaigrette. If you don't have a salad spinner, a few kitchen towels will also work. Add the chopped leaves to a large bowl.

Chop the veggies and cheese. I consider this a chopped salad so I like to chop everything quite small.  Add the chopped provolone cheese and veggies to the bowl of lettuce. At this point, you can refrigerate the salad for later use or set it aside while you prepare the vinaigrette.

Prepare the vinaigrette. Whisk all the ingredients for the vinaigrette in a small bowl or jar.

Finish. When ready to serve, give the salad a good toss. Drizzle about half of the vinaigrette over the salad and toss gently. Pour remaining dressing as needed. Taste and add a bit more salt and pepper, if necessary. Top with Parmesan cheese and serve immediately.
 


Make-Ahead
If you won't be serving all the salad at once, store the salad and vinaigrette separately in the fridge, and add the dressing as needed. The vinaigrette will solidify in the fridge so remember to take it out in advance or heat for a few seconds in the microwave. I have a 36" Sofia Professional French-door refrigerator which has height-adjustable cantilever shelves and a large pantry drawer so that I can customize the fridge interior to best fit my produce and prepared foods. A well-organized fridge is key to minimizing food waste and ensuring your produce stays fresh for as long as possible.
Lightly dressed, the salad won't stay as crispy but it will keep well in the refrigerator for up to two days.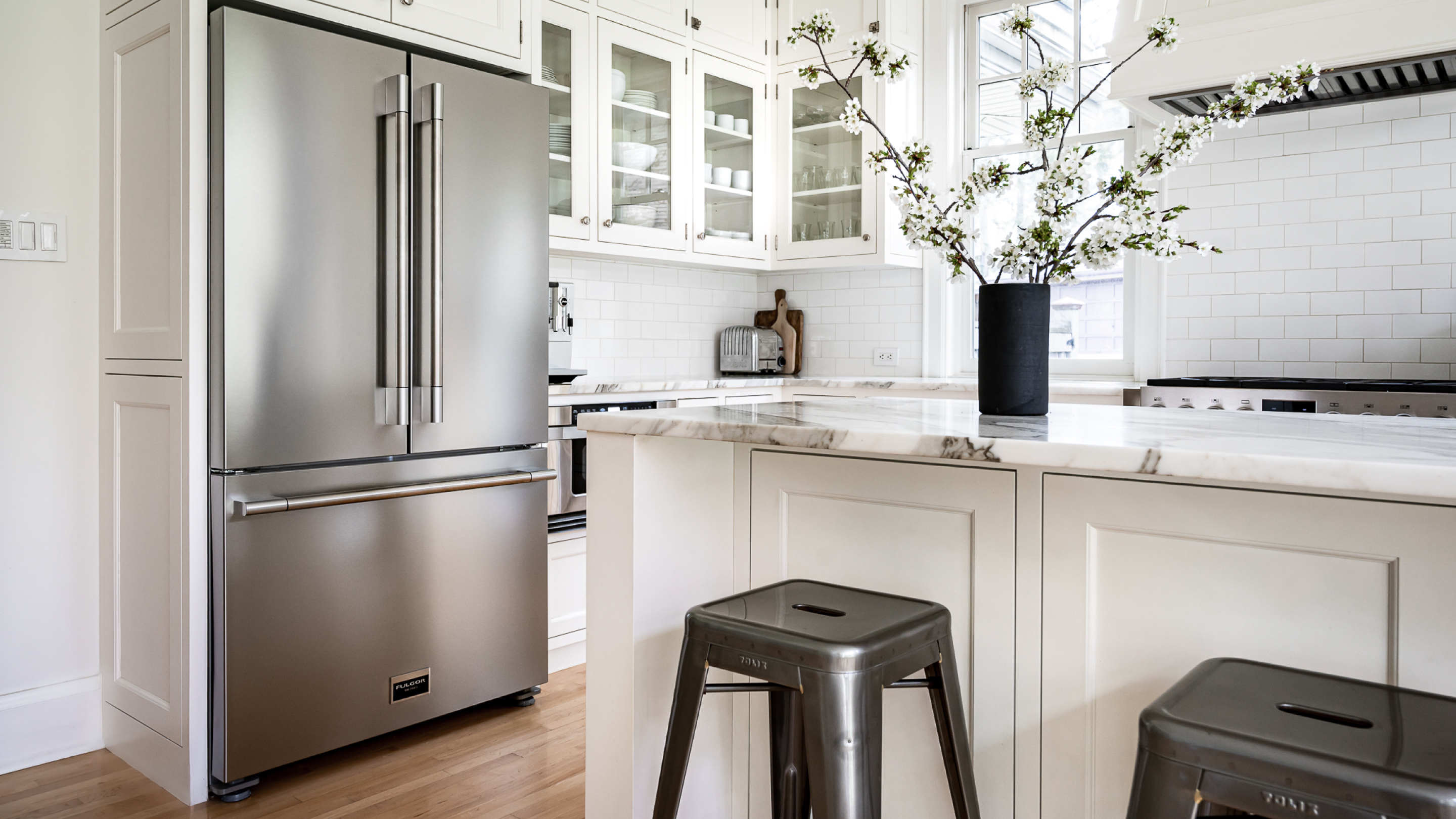 Italian Salad Variations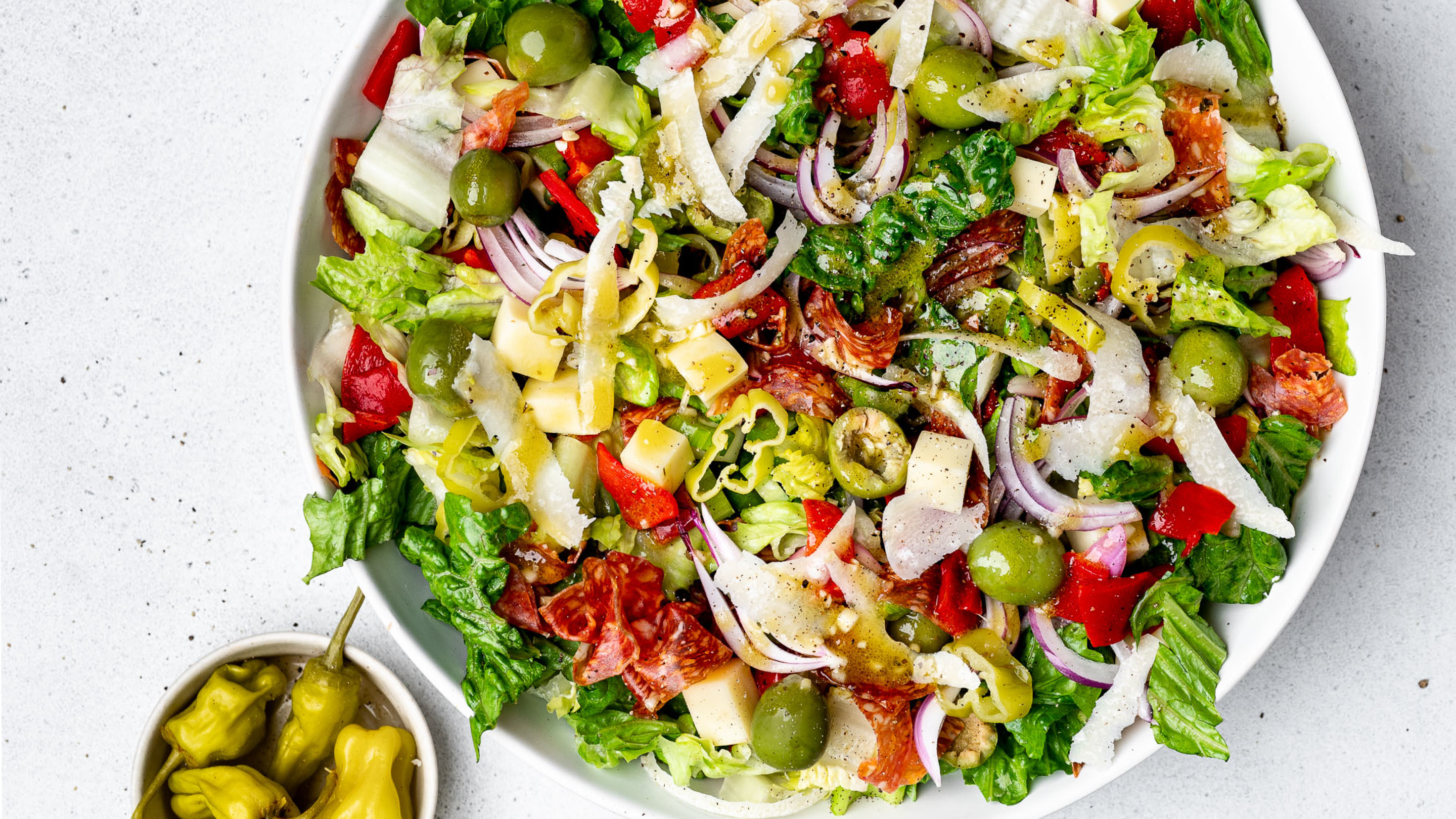 Add chicken or steak. This is one of those salads where adding in some chopped cooked chicken or thinly sliced steak makes it even tastier and more of a complete meal.

Make it vegan. Add chickpeas, artichoke hearts, and your favorite vegan cheese.

Add radicchio. I wanted to keep things simple here but I almost always add half a head of radicchio. This Italian salad is fabulous with a mix of iceberg lettuce, radicchio, and Romaine. And if you love Lacinato kale, add that too!

Add croutons. Some crunchy, toasty croutons would be fabulous in this salad.